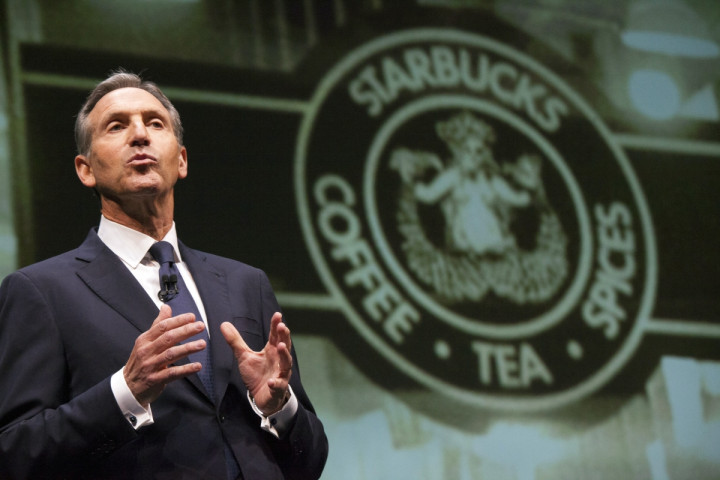 US coffee chain Starbucks has reported its biggest ever quarterly revenue driven by a strong uptick in customer visits.
The Seattle-based company posted sales of $4.9bn (£3.2bn, €4.5bn) in its third fiscal quarter, which tops the $4.2bn made by the firm in the same quarter last year.
The surge was driven by the buyout of the coffee chain's Japanese partner Starbucks Japan and the opening of over 1,500 new stores in the past year.
Net profit jumped 22% from a year earlier to $626m, while sales at stores open for at least a year climbed 7% on the back of a 4% uptick in customer traffic.
"Starbucks Q3 fiscal 2015 stands as among the strongest and most remarkable quarters in our over 23 years as a public company," said Howard Schultz, CEO of Starbucks.
"The 4% increase in global transactions we reported equates to our having served an additional 23 million customer occasions in Q3 of this year over last year, clearly evidencing a continuation of the strong momentum we have seen across our business and around the world this fiscal year."
Starbucks said its loyalty programme, which allows customers to earn points for purchases made at partner companies and redeem them for food and beverages at Starbucks stores, had helped boost sales.
Like-for-like sales were up 8% in the Americas and climbed 3% in Europe, the Middle East and Africa.
The coffee chain has tie-ups with a number of firms including the New York Times, the music streaming service Spotify, and the ride-sharing app Lyft.
Chief financial officer Scott Maw said: "Starbucks' very strong year-over-year financial performance in Q3 demonstrates our commitment to delivering best in class financial and operating results while at the same time investing in our future growth – building new stores, renovating existing stores, deploying new technology – investing in our partners and delivering an elevated Starbucks Experience to our customers."
Starbucks shares were up 4% in after-hours trading.