Starliner CST-100: Boeing is building the next generation of spaceships for Nasa right now
Boeing and Nasa are working on a commercial vehicle to fly crews to and from ISS.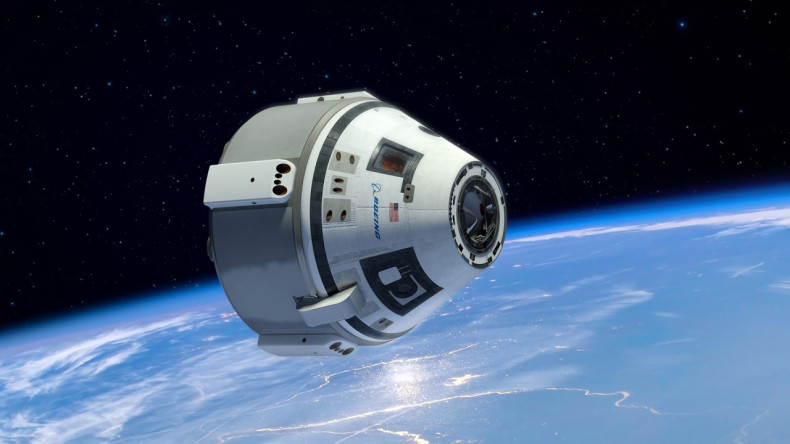 As part of continued efforts to revitalise the US space industry and once again have astronauts launched into space from American soil, Boeing and Nasa are striving ahead to build space capsule called Starliner that will feature 21<sup>st century technology to get humans and cargo into low-earth orbit destinations.
The Starliner CST-100 crew taxi vehicle is a space capsule designed to fit the United Launch Alliance (ULA) Atlas V rocket. The capsule's parachute and airbag system enables it to be reused up to 10 times, it flies autonomously (with backup manual controls just in case) and it can hold five passengers comfortably as well as cargo.
Test flights on a prototype of the Starliner CST-100 are meant to take place in 2016, with the intention that the Starliner will be able to fly Nasa astronauts to the International Space Station (ISS) and back in 2018, and eventually to the Bigelow Aerospace orbital space complex that is currently being developed for launch in 2020.
A glimpse at the future of US space ambitions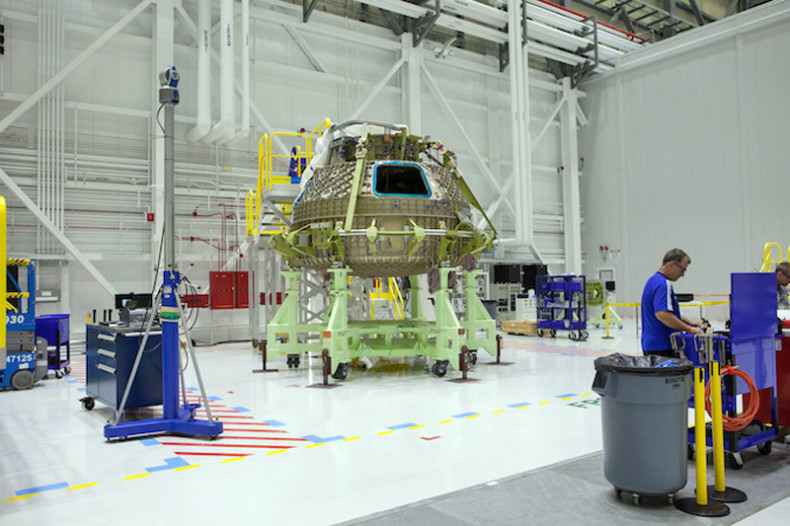 Boeing recently gave the media a first look at the Starliner factory – the 50,000sq ft high Commercial Crew and Cargo Processing Facility (C3PF) high bay at the Kennedy Space Center in a hangar that previously housed the orbiter Discovery and cost $20m (£15.4m) to refurbish.
Currently, there is currently no direct American access to the ISS and Nasa has to pay $70m (£48.3m) per seat for US astronauts to ride on Russia's Soyuz space capsules. To counter this, Nasa has awarded both SpaceX and Boeing over $8.2bn to help private firms revitalise the space industry as soon as possible, and Boeing is calling in small businesses to help it with the many components needed to make the spacecraft a reality.
The aerospace manufacturer told Universe Today that it was currently simultaneously building two full scale Starliner crew vehicles at full speed, while work is almost complete on the Structural Test Article (STA) crew module, which will be sent to a test site in California so that qualification tests can begin to make sure the that all the components in the space vehicle are structurally sound.
The Starliner CST-100 is meant to be much lighter than previous space capsules, using a weldless spin-forming process to produce a honeycomb effect that makes the capsule both lighter and more resilient to the stress placed on the spacecraft during flight.
While the space capsules continue to be built, this weekend (13 August), Nasa, Boeing and ULA plan to showcase the CST-100 Starliner Crew Access Arm and White Room to the Crew Access Tower on Space Launch Complex 41 at Cape Canaveral Air Force Station, Florida. The arm will serve as the connection that astronauts will walk through prior to boarding Boeing's Starliner spacecraft when stacked atop ULA's Atlas V rocket.
On track to deliver space capsule to Nasa in 2018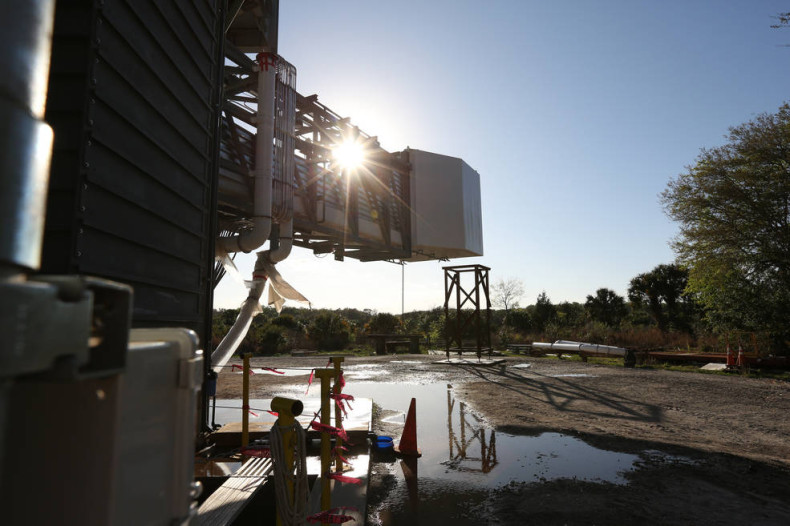 At the moment, everything is on track for the pad abort test that will make sure the spacecraft is able to life astronauts away from danger if there is an emergency during launch. That test will take place in October 2017, while a full unmanned orbital test flight is slated to take place by the end of 2017, and the plan is for three crew taxi vehicles to be ready for Nasa deployment by 2018.
If all goes well, there will be a two-person crew test flight in February 2018, launched atop the Atlas V rocket, and in August 2018, SpaceX plans to hold a similar crew test flight on a Dragon space rocket to the ISS.
"It's important for our team to understand the legacy of the shuttle program, all the lessons we learned on the shuttle program, and transition to the next phase of human spaceflight," said John Mulholland, head of Boeing's commercial space program, according to Florida Today.
"I'm extremely confident that if our team continues to perform to our plan, that we're going to be just fine. We're really proud of our team at what we've accomplished, and feel very comfortable that we will capture the flag and be the first partner of Nasa to return humans to the International Space Station on a domestic system."