A state-run Chinese daily on Wednesday (26 July) warned the US against wading into the ongoing Indo-China border standoff after an American publication carried an article in support of India.
The editorial in the Global Times also warned that the US leaning towards India in the ongoing conflict could "lead to a war".
"The US seems to be everywhere when conflicts come up and it seldom takes an impartial posture to help address the problems. Yet partiality is likely to lead to war," the editorial stated, referring to an article published in the Washington Examiner on Monday (24 July).
Citing what it called US interference in the South China Sea dispute, the article further stated that some western forces, mainly the US, were trying to extract strategic mileage from an India-China clash.
"There are certain forces in the West that are instigating a military clash between China and India, from which they can seek strategic benefits at no cost to themselves. Washington applied this scheme in the South China Sea disputes.
"The Americans may think they can copy their South China Sea trick. But what did the US get from the maritime disputes?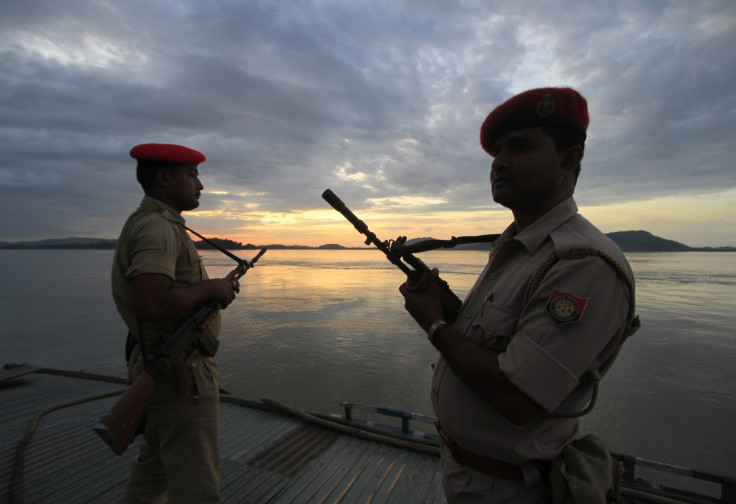 "Likewise, Washington won't get any benefits from the escalation of the Sino-Indian confrontation," the article added.
Mentioning the 1962 border war between the two Asian giants, the article alleged that "there were the invisible hands of the US and the Soviet Union" behind that war. But currently, neither India nor China wants a war, it added.
The editorial also noted that Beijing has so far successfully resolved all its border issues and territorial disputes with its neighbours through negotiations, and the same will happen in this case.
The article also slammed Australian Foreign Minister Julie Bishop for her remarks on the border standoff during her recent visit to India. Bishop had reportedly said that the standoff is a long-term territorial dispute that should be resolved peacefully between the two nations.
Responding to Bishop's comments, the article stated that their foreign ministry has already explained that the current incident is not a territorial dispute "since that part of the boundary has been long defined".
"Apparently Bishop intends to blur the nature of the face-off and shows disguised support for India," the article read.
The current standoff began about a month ago after China alleged that Indian border guards had infiltrated into their territory in the Doklam region and halted the construction of a road being built under Beijing's ambitious economic corridor - One Belt One Road - connecting Pakistan.
Bhutan also claims territorial rights in Doklam and is opposing the road construction. Indian border guards have continued their presence in the region and China wants them to retreat to end the standoff.