China issues new warning to India as border standoff continues
The Chinese Defence Ministry maintained that withdrawal of troops was precondition for India to resolve the standoff.
The Chinese defence ministry on Monday (24 July) issued a new warning to neighbour India amid ongoing border standoff that began about two months ago over a disputed area near the China-Bhutan border.
The ministry reportedly warned that India should not harbour illusions about defeating the Chinese military. Chinese state media have also issued warnings in the past two months stating that if the standoff escalates, New Delhi would face a bigger loss than in the 1962 Indo-China war.
"Shaking a mountain is easy but shaking the People's Liberation Army is hard," Chinese defence ministry spokesman Wu Qian told a briefing on Monday. He also said that their military's ability to defend China's territory and sovereignty had "constantly strengthened".
Wu maintained that withdrawal of troops remains a precondition for India to resolve the ongoing standoff and added that they have taken adequate measures to deal with Indian insurgency into their territory.
"India should not leave things to luck and not harbour any unrealistic illusions," Wu told reporters. "We strongly urge India to take practical steps to correct its mistake, cease provocations, and meet China halfway in jointly safeguarding the border region's peace and tranquillity," he added, according to Reuters.
The standoff began in early June after Beijing accused Indian border guards of crossing into China's Donglang region and obstructing work on a road on the plateau, which is also claimed by Bhutan as its territory.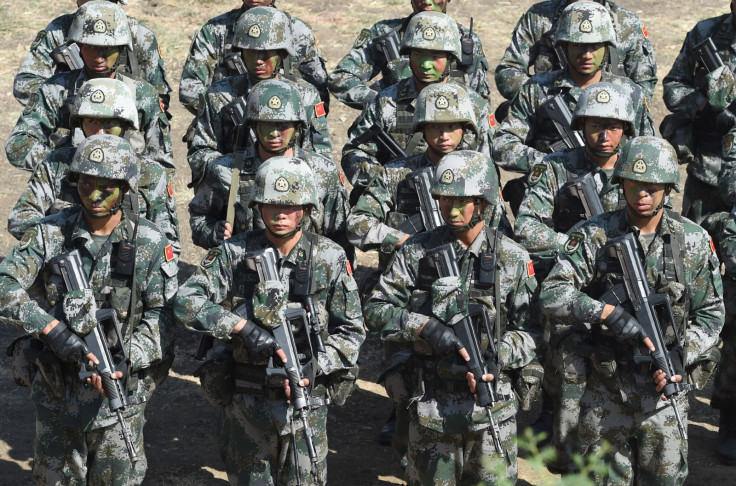 The road is part of China's economic corridor project connecting it with Pakistan. The project is called the One Belt One Road initiative.
Indian and Chinese border guards have already confronted each other close to a valley controlled by China that separates India from Bhutan. Control over the valley also gives Beijing access to the so-called Chicken's Neck - a thin strip of land connecting India and its remote northeastern regions.
According to Indian officials, about 300 Indian and Chinese soldiers are facing each other about 150 metres apart on the Donglang plateau as diplomats are trying to initiate talks to resolve tensions.
© Copyright IBTimes 2023. All rights reserved.