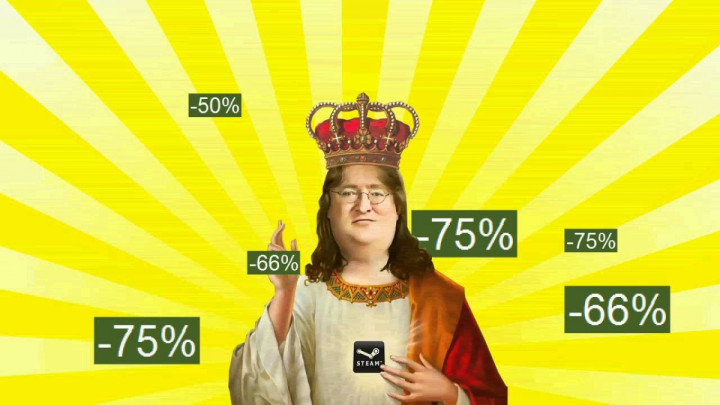 Steam's summer sale will kick off next Thursday, 19 June.
An image appearing on the NeoGAF forums set the rumours running, before an anonymous source confirmed the start date to Eurogamer.
A group of mysterious Steam marketplace cards (imaginatively called Mysterious Cards) appeared on Valve's digital distribution platform today hinting towards an imminent summer sale.
Steam Sales are short-term surges of huge discounts on hundreds of PC games, and have been sending gamers into a spin for years.
Deals are so tempting and plentiful that gamers sometimes don't even get round to playing the games, with one report indicating earlier this year that "37% of the roughly 781 million games registered to various Steam accounts haven't even been loaded a single time."
Valve were seeking potential games for the sale to be submitted by their developers before Friday 13 June.
The sales have proven so successful that many gamers now (only half-jokingly) dread the arrival of another in fear of their bank balances. This has led to the creation of many sale-related memes, images and videos like those below.