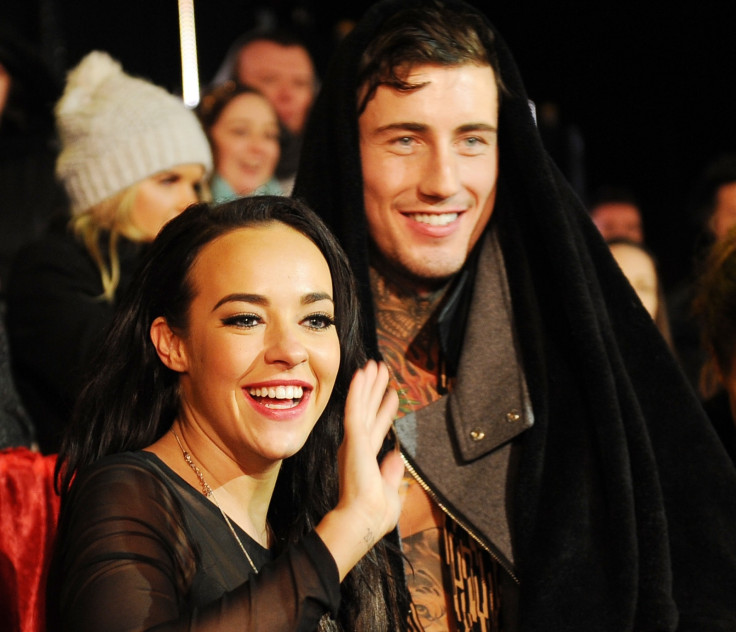 Amid reports of a violent altercation and Stephanie Davis' arrest on suspicion of grievous bodily harm on Sunday night, the reality star's on-off boyfriend Jeremy McConnell has shockingly announced her second pregnancy.
Confirming the news to Mail Online, the former Big Brother star went on to assure that he "never laid a finger on" Davis as she was pregnant with their second child.
However, the unexpected announcement seems to have taken Davis by surprise as she is "in a vulnerable position".
A source told the website, "Steph is shocked and upset that Jeremy has done this to her at this time of her life."
The sudden announcement that comes just seven months after the couple had their first son Caben-Albi George Davis in January 2017 has reportedly left the ex-Hollyoaks actress with a broken heart.
"She's heartbroken and confused about why he would do this," an alleged friend of the former Celebrity Big Brother star told the publication.
This comes after both the stars were spotted with multiple injuries following their alleged brawl at the Royal Chace Hotel in north London on 2 July.
Since the fight and 24-year-old Davis' consequent arrest, the Irish model has gone on record about the unplanned pregnancy and their "toxic relationship" – which seems to be over for good.
"She just told me that she was pregnant. I was pretty shocked as it wasn't planned, but to be honest I was excited," he revealed, before detailing the horrific incident that went down between them over the weekend.
"Steph then looked at my phone and saw that I was following some other woman. She just went mental at me and kicked off," McConnell said.
"But I swear I never laid a finger on her. I do not hit women and do not hit pregnant women... Any marks that she has on her are self inflicted. I did not lay a finger on her."
The expectant father also pointed out that despite another child on the way, he is never getting back with the reality star. "There is no going back from this and we are finished," he said.
"We are just not good for each other. The relationship is toxic and we can't be together anymore. I don't care what happens, there will be no getting back together."