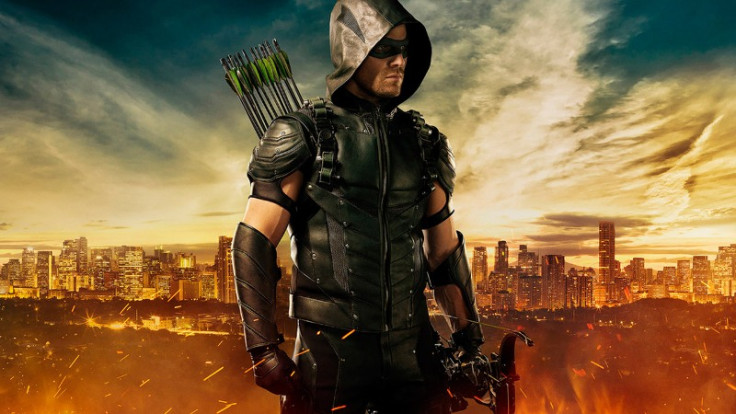 Arrow star Stephen Amell is not one of those fanatics who is extremely loyal to his brand of superheroes. The actor, who's part of the DC TV Universe, is open to playing a Marvel superhero as well.
During a live Q&A with fans via his Facebook page, the Arrow star was asked whether he would consider crossing company lines to appear in a Marvel Cinematic Universe film. "Sure, why not?" replied the actor. "I'm up for roles -- movie roles -- although I've never really read Marvel Comics and I was always a DC guy even before I was a DC guy. But it's not like if I got offered an awesome Marvel superhero, I'd be like 'No, I can't.'"
Amell also revealed that Arrow was planned as a five-season show and teased the potential run of the series. "We were always built to be a five year show, which is a very courageous thing to plan for when you're just in the pilot stages of something. But that doesn't mean that we can't go six or seven [seasons]. I can't really picture beyond that. But we'll see. I'm having a blast." (via ComicBookMovie)
Even though Arrow is still going strong, ratings of the show have seen a slight dip this season as compared to 2014. It remains to be seen what route the makers decide to take once the show reached its fifth season. That being said, Amell probably has a long future as Arrow seeing that the character is and will remain an integral part of the DC TV Universe comprising shows like The Flash and Legends Of Tomorrow.