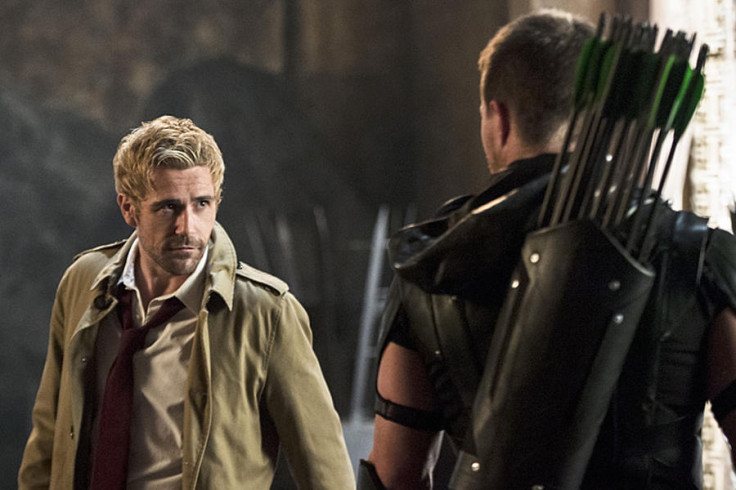 Here is some good news for Constantine fans. After making his debut in the DC TV universe via a cameo in Arrow season 4, the character might soon return as a regular cast member on CW's upcoming Arrow and The Flash spin-off series titled Legends of Tomorrow.
Bleeding Cool reports, citing sources, that Constantine will be added to the superhero roster in the second season of Legends. "DC's Legends Of Tomorrow TV show is planning to radically switch casts and missions each season. Which means it is planned for Matt Ryan's John Constantine to appear as a series regular in 2017's season two," states the website.
The report adds that the show is looking to cast Steven R McQueen, who plays Jeremy Gilbert in The Vampire Diaries as another new hero during season two as well.
Earlier this year, NBC cancelled Constantine after just 13 episodes due to disappointing ratings. However, the demon hunter's recent appearance on Arrow seems to have reignited interest in the character.
Legends of Tomorrow producers Phil Klemmer and Marc Guggenheim also shared in an earlier interview that unlike The Flash and Arrow, the show will follow an anthology format -- which further strengthens the possibility of Constantine being a part of the next season.
"This season is meant to be standalone. It's not designed to go forever. It's an anthology show," Klemmer claimed. Guggenheim added, "The way we think of it is each arc, each season is its own separate movie. What we want to do is have each separate movie have its own identity. So almost to the point where each season was telling one big story that you could sort of subtitle, like the way you do subtitle American Horror Story, if that makes sense."
DC's Legends of Tomorrow season 1 is slated to premiere on 21 January 2016 on The CW. Check out the latest trailer below: