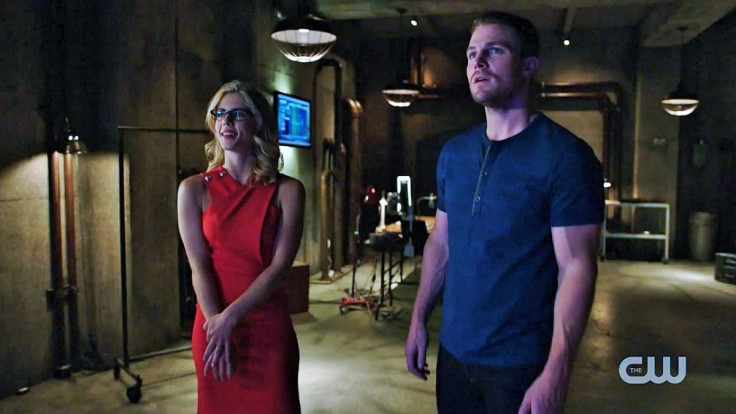 Several Arrow fans continue to ponder over the mysterious flash forward scene that featured in the season 4 premiere of the series, showing Oliver and Barry Allen at a gravesite. The show's mid-season finale is now in sight and yet not much has been revealed about whose funeral the two heroes are seen attending.
During a recent appearance at Heroes & Villains Fan Fest in US, Arrow star Stephen Amell was asked if he now knew who was in the mysterious grave, to which the actor jokingly replied: "It's not me." He then added, "That's not for me to know. That's for our producers to know." (via ComicBook)
"It's only for me to know if and when I need to do something if we end up doing another flash forward in the show. I needed to know certain things about the scene without knowing who it actually was when we did the initial flash forward. I just needed to simply know that the person I wanted to kill was a him and that the person that was in the grave was someone I cared a lot about. That's all I needed to know. I don't need to know the specifics until if and when we shoot another flash forward scene if there was something else that I had to say."
The premiere episode titled Green Arrow ended with a "six months later" flash-forward, where Oliver and Barry were seen mourning at a gravesite. It is pretty clear that the character that has died in the interim period was equally close to both Arrow and The Flash. Earlier this year, Arrow showrunners and executive producers Marc Guggenheim and Wendy Mericle spoke to the press about this mysterious flash forward scene:
"We want it, obviously, to have resonance," Mericle said. "If it doesn't mean something to the characters, it won't mean anything to the audience, either." Hopefully, this week's episode, which also plays out as part 2 of this season's Arrow and The Flash crossover event, will have some answers regarding this big mystery.