Once upon a time there were "Mad Men", the kings of New York's Madison Avenue who wrapped up packaged goods (the stuff you bought in those new-style things called supermarkets) and sold them to newly prosperous post-war consumers via TV and press ads and posters.
This was the 1950s in the US, later in the UK and other European countries, and then rolled out around the world.
And the arrangement suited nearly everybody. The big companies, such as Procter & Gamble and Unilever, who could afford to advertise big, dominated their markets – first their home territories of the US and Europe respectively and then around the world.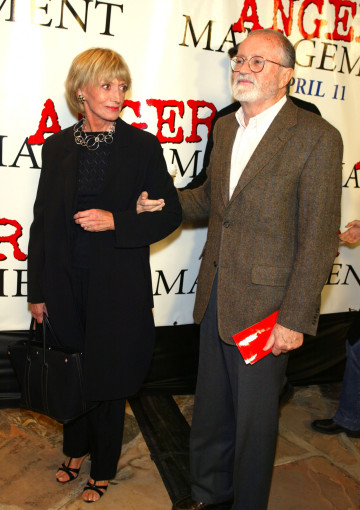 And the Mad Men, the people who inhabited the big Madison Avenue ad agencies (at the top they were nearly all men) did very well too.
Executives were paid handsomely (advertising used to be the best-paying trade until bankers and others took over) and creative, arty types willing to merge their artistic abilities with commerce often did even better.
An award-winning copywriter or art director (and their bosses, the creative directors) could name their own price.
Don Draper, the fictional creative director in the celebrated AMC TV show Mad Men, is one such. Don, at his best, has the ability to convince initially disbelieving clients that everything they have been doing is wrong but his way is right.
Do it his way and they will transform their businesses. This sometimes happened in real life – and sometimes it even worked.
A real-life example is, somewhat surprisingly, a woman. Mary Wells, later Mary Wells Lawrence, was a creative who became frustrated with the 1960s version of today's glass ceiling.
So she set up her own New York agency, Wells Rich Greene (agencies now as then usually have a collection of names over the door).
And she became rich and famous through her work on a number of accounts, most famously US airline Braniff. But Wells didn't just knock out the ads, she also busied herself with all aspects of the company.
Most notably, she decided Braniff planes, instead of being dull old white/grey with a logo painted on the side should be painted all over in pastel colours. This was widely regarded as completely barmy at the time but it worked. It made Braniff stand out – it now stood for something. Nobody knew precisely what (well maybe Wells did) but it seemed to work.
She also married Braniff president Harding Lawrence – not an option for her male rivals. This was influence Don Draper could only have dreamed of.
Sir Martin Sorrell has never written an advert
Fast forward 40 years or so and the most powerful adman in the world (advertising is a global business these days, like everything else) is Britain's Sir Martin Sorrell, founder and boss of WPP.
Sorrell is no Mad Man – he's never written an ad in his life. He's a one-time management consultant who became finance director of Saatchi & Saatchi when that British agency was briefly the world's biggest and then left to start his own company, buying a company called Wire and Plastic Products – which made supermarket trolleys.
Then, using borrowed money, he bought two of the kingpins of Madison Avenue, J Walter Thompson and Ogilvy & Mather (whose founder David Ogilvy famous referred to him as an "odious little s**t") before branching out into media buying, public relations and research.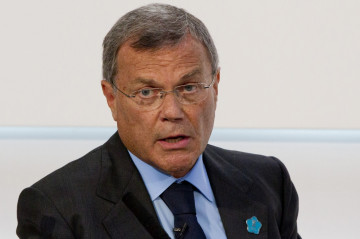 WPP now owns thousands of companies and is valued on the London Stock Exchange at $17bn (£11bn), about the same as Tesco, the world's second-largest retailer (although Tesco is shrinking fast).
Sorrell is also an accomplished headline-hogger. He prides himself on his aphorisms – coining the expression "bath-shaped recession", for example, meaning an economy that falls sharply, bumps along the bottom for a while and then rises sharply.
This expression provoked widespread derision and admiration in equal quantities, but that's the point.
More recently he observed, at a big creative awards festival, that advertising had moved from "Mad Men to Math Men".
Meaning the data-crunchers had taken over from those crazy creatives as the rainmakers in the global communications industry.
This didn't go down very well at a gathering of creative (although there were lots of data-crunchers there too) but he had, and has, a point.
Media planning and buying is now a separate discipline within advertising, as opposed to an unremarked department of the big creative agencies.
With the phenomenal growth of online communications (advertising on the internet is overtaking TV in most markets) media agencies arguably call the shots; they have the data to convince advertisers they can reach consumers accurately and save them money at the same time. These new-style media planners and buyers are "Math Men".
So is there room for Mad Men (and women) in this not-so-brave new world? Yes, because advertisers still recognise that a brilliant creative idea is the best way to engage consumers, whether it is via a TV campaign or online.
These days, most big campaigns start with a bang on expensive paid-for TV and then hope to pick up millions more viewers for free on YouTube and other digital channels.
Some are online only. Swedish agency Forsman & Bodenfors' The Epic Split campaign for Volvo Trucks (trucks indeed), featuring action star Jean-Claude Van Damme, has nearly 80m YouTube hits (and lots of ad awards). It may have cost a packet to produce but the brilliant creative has helped Volvo Trucks reach a worldwide audience without spending a penny on TV advertising.
Even a Math Man would approve.
Stephen Foster is editor of More About Advertising, a former editor of Marketing Week and a London Evening Standard advertising columnist. He wrote City Republic for Brand Republic and is a partner in communications consultancy The Editorial Partnership.