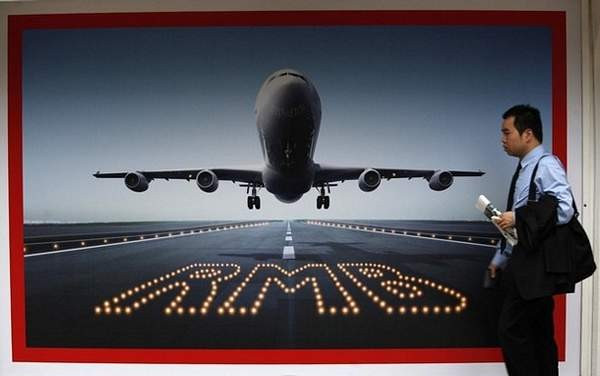 Britain is bolstering its position as an offshore Chinese currency capital with the Bank of England and the People's Bank of China on the verge of forging a landmark currency swap deal.
The BoE confirmed that the swap deal is for sterling and renminbi and could soon be signed.
Mervyn King, governor of the Bank of England, was meeting PBoC head Zhou Xiaochuan to establish a three-year agreement to exchange currencies, which would help finance lucrative trade and investment between the UK and China.
"London is growing rapidly as a centre for RMB business," said King.
"The establishment of a sterling-renminbi swap line will support UK domestic financial stability. In the unlikely event that a generalised shortage of offshore renminbi liquidity emerges, the bank will have the capability to provide renminbi liquidity to eligible institutions in the UK. Our announcement marks a significant milestone in constructive bilateral dialogue between the bank and the PBoC," he added.
The power of Chinese currency is growing and is expected one day to replace the US dollar as the world's reserve.
China employs strict controls over its currency to protect its position as a powerhouse in the global export market, though it has entered several bilateral deals in recent years to help the flow of trade and investment with other leading economies.
Offshore RMB, widely denoted as CNH, refers to any RMB used outside mainland China. Liquidity can move freely between a number of other offshore centres, including Hong Kong, London, Singapore and Taiwan.
The City of London Corporation, a significant lobbyist for the UK financial sector, has run a campaign since April 2012 to try to establish the capital as a centre for renminbi trading.
"As a truly international finance centre, London is starting to play a significant part in the use of RMB in the Western timezone," said the Lord Mayor of London, Roger Gifford, in a recent speech.
Recent research by HSBC found that UK businesses trading with Chinese counterparts in the local currency of RMB, or yuan, are more likely to receive better trading conditions, such as improved pricing, than if they stick to sterling.
HSBC surveyed 692 mainland Chinese corporate customers and found half were willing to offer a discount to companies providing payment in RMB.
---
Follow @shanecroucher