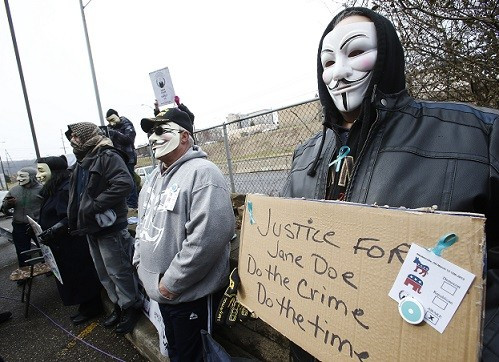 A school employee has been arrested on suspicion of hindering an investigation in which two Ohio high school footballers were convicted of raping a teenage girl.
William Rhinaman, 53, director of technology at Steubenville High School, has been charged with tampering with evidence, obstructing justice, obstructing official business and perjury in connection with a case involving two of the school's most promising footballers.
If found guilty Rhinaman could face up to four years in jail. Details of the charges, including what evidence Rhinaman allegedly tampered with, has not been made available.
In a case which attracted worldwide attention over claims of a cover-up, Ma'lik Richmond, and Trenton Mays were convicted of the rape of the 16-year-old girl at a house party in August 2012 when they were aged 16 and 17 respectively.
Photos and videos of the night the rape occurred - including images of the victim being too drunk to stand or talk - were made public by hacktivist group Anonymous, who also said more people should have been charged over the rape.
Three teens who saw the attacks, including two "Big Red" footballers, were granted immunity in exchange for their testimonies.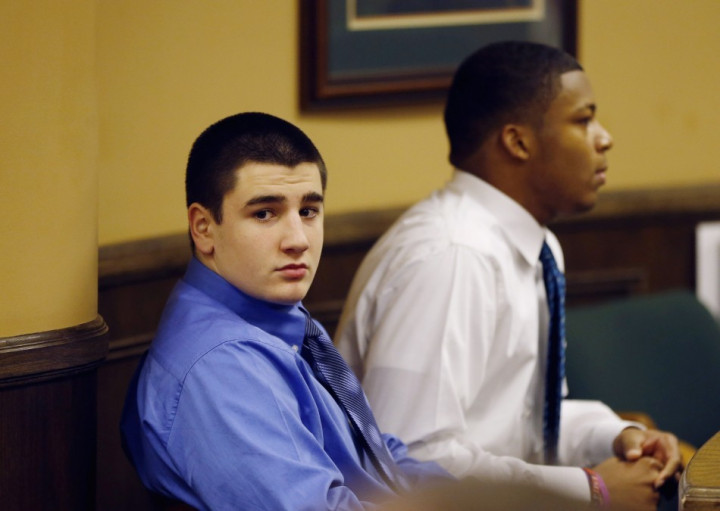 A grand jury has been inquiring into whether the school or team coaches attempted to cover up or failed to report the rape in order to protect their football stars, with the team being a huge source of pride and income for Steubenville.
Ohio Attorney General Mike DeWine said: "This is the first indictment in an ongoing grand jury investigation. Our goal remains to uncover the truth, and our investigation continues."
Rhinaman's lawyer denied the charges against his client.
"Our position is he did nothing wrong," said attorney Stephen Lamatrice
Richmond was sentenced to a minimum of one year in a juvenile correctional facility. Mays, who was also found guilty of distributing a nude photo of a minor, received two years.