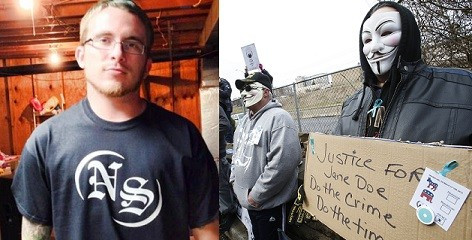 An alleged member of the hacktivist group Anonymous who exposed the Steubenville rape case has revealed his identity after the FBI raided his home in connection with the case.
Deric Lostutter, 26, is known as KYAnonymous, the leader of the KnightSec, a branch of Anonymous who gained worldwide attention after exposing the rape of a 16-year-old girl by two of the most celebrated members of the "Big Red" Steubenville High School American football team.
Lostutter said the FBI raided his home in Winchester, Kentucky, in April in connection with a hacking and identity theft investigation.
Agents were looking for evidence of the hacking of Rollredroll.com - the website of a Steubenville High School which was defaced in the Anonymous campaign - and allegations that the group illegally accessed the webmaster's email address.
Lostutter said he played no role in hacking the team's fan page, adding that another hacker, Batcat - also known as "Noah McHugh" - has already publicly taken the credit.
In March, Ma'lik Richmond, 16, and Trenton Mays, 17, were convicted for the rape of the 16-year-old girl after Anonymous brought the case to national attention.
As part of the campaign known as Operation Roll Red Roll, KnightSec published a series of tweets and Instagram pictures which showed the other members of the football team joking about the rape at a house party in August 2012.
The group also published a series of videos, emails, and images which they alleged proved more people should have been convicted for the rape. There were also accusations the small Ohio town attempted to cover up the rape to protect their footballing stars, with the team being a huge source of pride and income for Steubenville.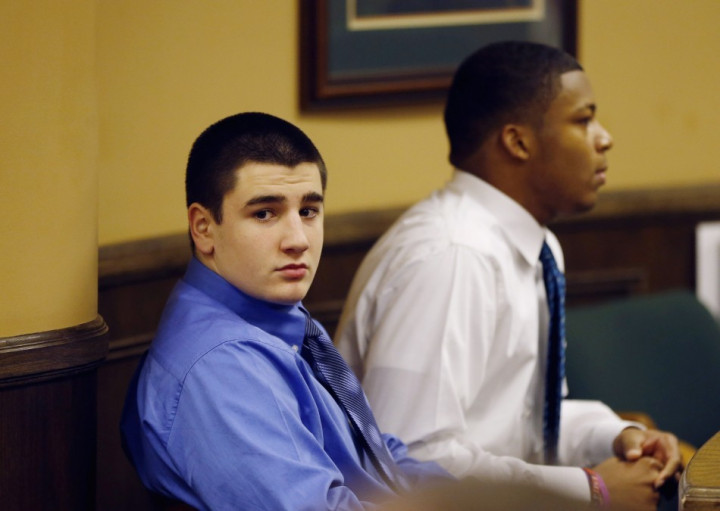 Lostutter - an aspiring rapper who goes by the name Shadow - has publicly come out to give his side of the story and ask for donations to help fight the case.
Members of Anonymous try to keep their identities secret and usually hide behind Guy Fawkes masks. As the news of the Steubenville rape case started getting huge attention, Lostutter gave an interview on CNN wearing such a mask.
Writing on the Knight Sec website, Lostutter said: "Approximately mid-April 2012 a search warrant was carried out on my address in Winchester, Kentucky, for alleged communications with one Noah Mchugh aka @justbatcat regarding the hacking of rollredroll.com and my alleged involvement in said hacking.
"I had just sat down and opened up my computer to work when my pitbull jumps up on the door as is common for him to do when someone new is at my house," he wrote.
"As I open the door to greet the driver approximately 12 FBI Swat Team agents jumped out of the truck screaming for me to 'Get the f**k Down' with M16 assault rifles and full riot gear, armed safety off, pointed directly at my head. I was handcuffed and detained outside while they cleared my house."
Lostutter has not been charged but is appealing for the agency to drop the case.
"I was emailed their intent to send out a 'target letter' which means they are going to try to indict me for a federal offence, (most likely a felony and two misdemeanours) to a secret grand jury of 23 individuals, for which I cannot be present to state my side, nor state my innocence.
"I stood up for a rape victim, I shared information that was public, I had an opinion, and now I am needing you to stand up for me."
Lostutter faces up to 10 years in jail if convicted of hacking-related crimes. The two teenagers convicted in the Steubenville rape were jailed for one and two years.