Former Olympic silver medallist Steve Cram believes the target of eight athletics medals set by head coach Charles van Commenee during the London 2012 Olympics is realistic.
Great Britain's 67-strong squad won seven medals during last year's World Athletics Championships in Daegu, including two golds through Dai Greene and Mo Farah, both of whom are strong contenders for London 2012.
UK Athletics chief Van Commenee has set a target of eight medals for the Games, with the onus on Jessica Ennis and Phillips Idowu to turn world championship silver, into gold for London.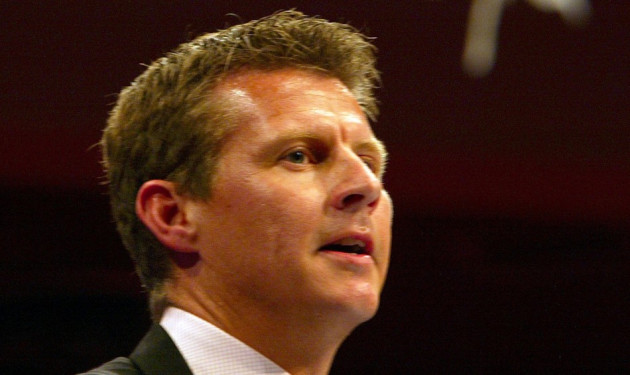 "I don't think the vast majority of the athletes give a rip about his target," Cram told IBTimes UK.
"They are contributing to a wider success and fantastic but if Mo Farah wins a gold medal and know-one else wins one, he'll be disappointed for them but it's not going to change him so it's no more pressure nor less.
"His focus is on what he's doing. All of our sports, we've tried to change the ethos and the culture within a lot of sports and the funding has helped to do that to some extent and winning the Games has given an extra catalyst to that.
"You've seen Britain go from one gold medal in 1996 through to finishing fourth in Beijing and upwards into London and it's been a massive change and a success story but it doesn't change what the individual athletes do.
"What we've been able to do is people who aren't in the arena are much better than they used to be. We have the best people working around our athletes which means we have the chance to turn outside medal chances into genuine medal chances and I think that's what has been happened in athletics as well.
"I think we'll do well I think the eight medal target is realistic, and I'm not sure I would have said that five years ago. One gold medal and eight in total is definitely doable."
In direct parallel to a number of Olympic sports this summer, selection appeals have dominated the lead-up to the Games, with particular scrutiny surrounding Van Commenee's selection for the women's 800m, which saw four athletes who had achieved the 'A' standard qualifying time overlooked, as European silver medallist Linsey Sharp earn the sole spot for the event.
Marilyn Okoro, one of those affected, has since labelled Van Commenee a bully, and Cram says the head coach will stand by his decisions.
"The overall goal for me personally was that I was hoping we'd have medal contenders but that we would have a finalist in every event and those selections I was hoping were going to be to reflect that," Cram says. "It's not always easy to do that.
"We're looking at an overall selection process. In athletics there's so many different disciplines and each head has a meeting with Charles, so although we go 'this is Charles' decision' it's not always entirely true because he has to listen to what the endurance coach is saying.
"Ultimately it sits with him, recommendations are made but it ultimately sits with him and he's always got to be comfortable with what he decides Charles.
"He operates like an athlete does, he sets his target and he's very unshakeable on that so he's always going to stand by his decisions and probably he should."