Liverpool star Steven Gerrard has hailed Chelsea defender Ashley Cole for his contributions to the England senior team and claimed the 32-year-old is the best left-back in the world.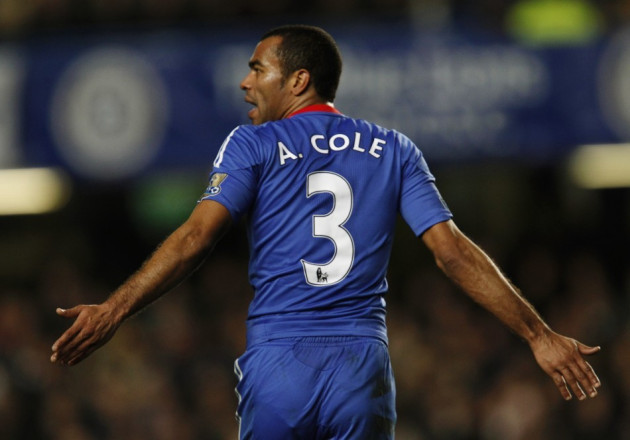 The former Arsenal man is set to make his 100th appearance for England during the friendly against Brazil, at Wembley, on Wednesday. And the Liverpool skipper believes the amount of criticism faced by Cole has helped him prove his worth in the national side.
"If the crowd takes a moment to think about what Ashley has given in an England shirt over the last 10, 12 years, it's been phenomenal. He has been probably the most consistent player I've played with," Gerrard explained, adding, "We've all got thick skins - we can take the criticism. Sometimes it helps drive you on to prove people wrong and prove you are good enough to be at this level. Ashley's big enough and strong enough to take any criticism. He deserves to be a 100-cap player."
Gerrard was also impressed by Cole's battles with Portuguese star Cristiano Ronaldo, when the winger was with Manchester United. And the Reds' icon explained he would love to see Cole at the 2014 World Cup in Brazil.
"When Ashley marked Ronaldo he was superb and had him in his pocket. There aren't too many defenders who can say they've ever done that. There have been years when he has been the best left-back in the world and we've been lucky to have him. It's always nice to get personal accolades but the challenge is to get to this World Cup," Gerrard said.
However, Cole's wait for a century of England caps is unlikley to be delayed despite the impressive form of Everton defender Leighton Baines. The 28-year-old Toffee has hugely impressed England coach Roy Hodgson, who has warned both Cole and Baines that he will have to bench one of the two in the future.
"If Ashley is fit he will play on Wednesday and get his 100th cap. But there will come a time when both [Cole and Baines] are fit for an important match and I will have to disappoint one of them," Hodgson said.