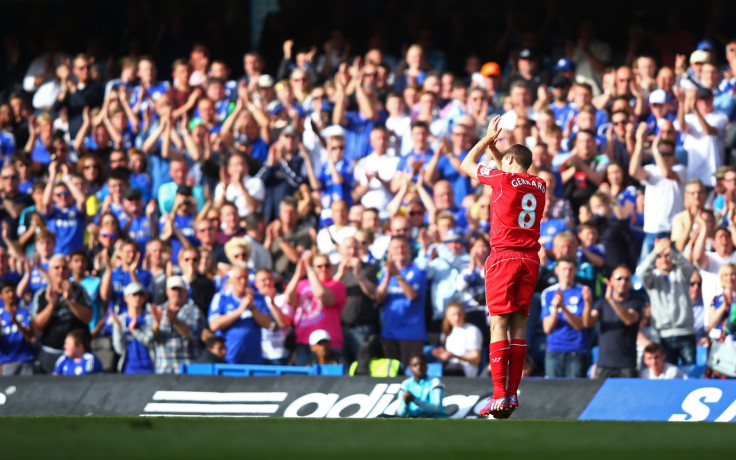 Liverpool captain Steven Gerrard has urged club officials to keep Brendan Rodgers in charge and "bring him a bit of quality" to the squad, during a press conference ahead of his final game at Anfield.
The captain will play his final home game for the visit of Crystal Palace on Saturday 16 May after earlier this season announcing his decision to join MLS side LA Galaxy at the end of the season.
Since the Premier League giants failed to secure Champions League qualification, Gerrard told club officials to make an effort during the summer window to back the current manager to lead the overhaul.
"We've fallen a bit short this year. But there's a fantastic core group here with potential, so I'm hoping the owners will back Brendan to bring in the quality we need," he said.
"We got close to the top four after losing arguably the best player in the world and then our star striker getting injured, to still get so close without them, it's an okay result, but we have to do one better."
Meanwhile, the captain has advised Raheem Sterling to continue his development at Anfield amid speculation about a summer move away following his rejection of a contract committing his future to Merseyside.
"At his age he needs a manager who believes in him, will coach him and play him, and for me there's no one better out there than Brendan Rodgers," he said.
"The danger with these younger players is they want it too soon, and they chase it, and they become just one of a number at another club."
Asked over a potential return to Anfield as a coach, he said: "If there's a role I consider myself good enough for, then I'd like to come back. I do feel I can contribute in the future."
Gerrard also pointed out the importance of former manager Gerard Houllier in his early career while adding praise to Rodgers.
"I owe an awful lot to Gerard Houllier. He was a father figure and I won three trophies under him. He gave me the captaincy at 23 and it was a brave thing to do. I owe an awful lot to him.
"I wish I'd met him Brendan Rodgers earlier in my career. I know I'd be talking about trophies now."
And speaking about his final home game, he added: "I don't know how emotional it will be. I don't know what it's going to be like. I've been dreading it because I'm going to miss it so much.
"The plan is to try and keep it together and avoid the tears. If someone had said when I was going to the academy at eight years old that you're going to play 708 games and win the trophies, along with the highs and lows, I'd have taken that."