Liverpool captain Steven Gerrard says he is happy with life at Anfield despite Zlatan Ibrahimovic stating the England international should move abroad.
Ahead of England's friendly international against Sweden, during which Gerrard is expected to win his 100th international cap, Ibrahimovic advised the 32 year old to join a major European outfit.
And Gerrard has replied to the Paris St Germain forward, claiming he is happy at Liverpool while thanking Ibrahimovic for the advice.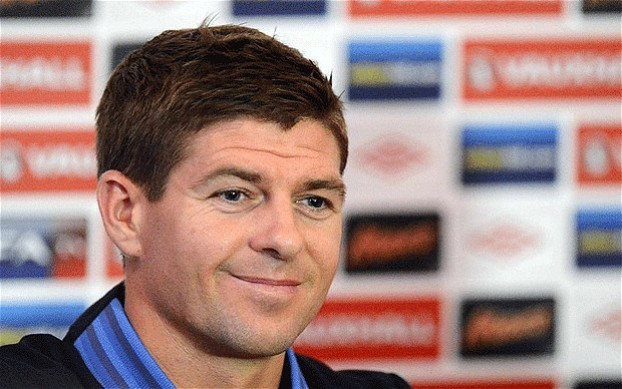 "I'm a big fan of Zlatan as a player but I'm not going to take his advice," said Gerrard.
"I am very happy at Liverpool and in my opinion I am at one of the biggest clubs in the world, a team that has won the European Cup five times. So I'm happy where I am, but thanks for his opinion."
Ibrahimovic said of Gerrard on Tuesday: "Steven Gerrard is respected throughout Europe and is always the player the coach says to be careful with because he is the one that makes the difference," said Ibrahimovic.
"But, although of course Liverpool is a big club, I would like to see Steven at a big international club."
"I would like him move also for England because it is very exciting when someone goes abroad and shows who he is in another competition.
"For me, a fantastic player can make the difference in every country wherever he plays. I'm pretty sure Steven would do that also."
The game in Stockholm is set to be a special occasion for Liverpool, as along with Gerrard making his 100th international appearance, winger Raheem Sterling is set to become the fifth youngster England debutant.
England boss Roy Hodgson said: "In some of the Liverpool games I have seen, he [Sterling] has pretty much been the star player.
"He is extremely dangerous with his ability to run with the ball, his pace and directness. He has even scored one or two important goals.
"If he can do it on a regular basis for Liverpool in the Premier League I have every right to think he can do it playing for England as well."