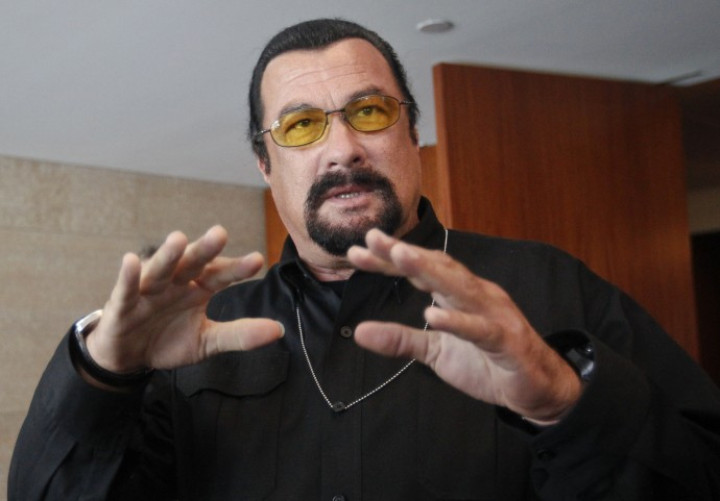 Steven Seagal ignored US government warnings to stay out of Crimea by travelling to the hot-spot and playing a concert for pro-Russian rebels.
Seagal and his blues band played on Saturday at a bikers' show held in the city of Sevastopol, on a stage adorned with the black, blue and red tri-colour flag of the break-away Donetsk People's Republic. Sevastopol is home to Russia's Black Sea fleet.
The action films hardman has drawn flak for his stance on the conflict by siding with pro-Kremlin groups and he is also a vocal admirer of Russian president Vladimir Putin, having previously called him a "great leader".
According to local news agency RIA Novosti, Seagal rounded off his appearance in Crimea by holding aloft a t-shirt emblazoned with Putin's face.
Seagal's unusual move flew in the face of advice from the US government which is urging citizens to stay away from Crimea due to fighting in the region.
It warned Americans: "The Department of State warns US citizens to defer all travel to the eastern regions of Donetsk and Luhansk. Russia-backed separatists continue to control areas in the Donetsk and Luhansk Oblasts."
Seagal is less well known for his music than he is for acting, which is itself driven by his undoubted martial arts prowess. How his singing went down went down with the audience can only be guessed at.