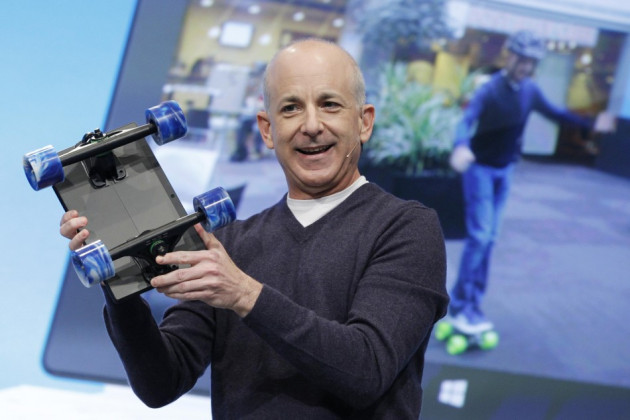 Microsoft has announced the exit of its Windows-unit head Steven Sinofsky from the company, barely weeks after the release of the latest version of its Operating System (OS).
The news of the departure of the veteran, who was part of the firm for almost 25 years, was unexpected and came soon after rival Apple initiated a management overhaul.
No explanation was provided by either Microsoft CEO Steve Ballmer or Sinofsky himself as to the reasons behind the move, but Reuters reported that the decision was "mutual," citing unnamed sources.
"I am grateful for the many years of work that Steven has contributed to the company," said Ballmer said in a statement.
He added that it was "imperative that we continue to drive alignment across all Microsoft teams, and have more integrated and rapid development cycles for our offerings".
Sinofsky had, over the years, built a strong reputation for himself in managing complex projects and delivering them meeting the deadlines. He had served as the technical advisor to Bill Gates at a point and was even thought to be the future CEO by many.
He was put in charge of the OS division after Windows Vista turned out to be one of the major embarrassments for the company, and was credited with bringing out the popular Windows 7 on time.
Sinofsky was also in charge of overseeing the latest Windows 8, which was touted to be a radical shift in approach from the software major as it took on competition from Apple and Google in mobile sector.
He was also associated with Microsoft's tablet PC, Surface, a bold venture into the hardware business.
Analysts feel that the company's decision to part with Sinofsky may have more to do with the latter's nature of management and interests in higher posts considering the success of the latest projects he worked on.
"It sounded like it had more to do with his leadership style," Barnicle at Pacific Crest told Reuters. "There wasn't really a next move for Steven at this point."
Microsoft has said that Julie Larson-Green will be in charge of Windows software and hardware engineering while Tami Reller will be responsible for the business of Windows.