Rock star Sting's Tuscan estate is being investigated by Italian authorities after illegal asylum seekers were allegedly found working there for as little as €4 (£3.59) a day. Investigators said he did not know they were working on the 865-acre (350-hectare) estate and vineyards in the Chianti region, dubbed Il Palagio, which produces award-winning wines, virgin olive oil and pots of honey.
But the star who has previously expressed sympathy with migrants said he was "shocked and saddened" to learn the news. His latest album, '57th & 9th', due to be released on 11 November, has one song "Inshallah", that he says tells the story of refugees travelling to Europe.
The police investigation centres on workers who had not been granted the right to settle in Italy but have been recruited by gangmasters. They are not allowed to work while seeking asylum but are alleged to have been employed to work as labourers across a number of estates in the region.
The asylum seekers are believed to have laboured in olive groves and vineyards for up to 15 hours a day, employed with the help of a company called Coli Spa, based in the town of Tavarnelle Val di Pesa, south of Florence.
In the colder months of autumn and winter, the 30-40 labourers often wore only sandals or flip-flops.
Antonio Sangermano, the prosecutor leading the investigation said 11 people are being investigated over a number of charges, including commercial fraud, profiting from illegal labour and issuing false financial records — but the former The Police frontman, who was born Gordon Sumner in Wallsend, Tyneside, said he had "no knowledge" of the alleged illegal employees.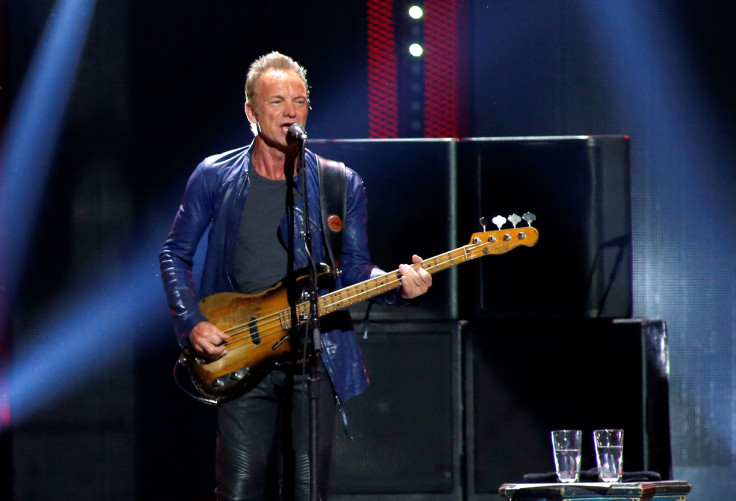 "Sting had no knowledge of this and we believe he was not even in Italy at the time," Sangermano told the Daily Telegraph. "He is not part of our inquiry. But we are looking into exactly who employed these workers on the estate."
He added: "They were working in the winter wearing flip flops — it was slave-like and inhumane and had been going on for five years."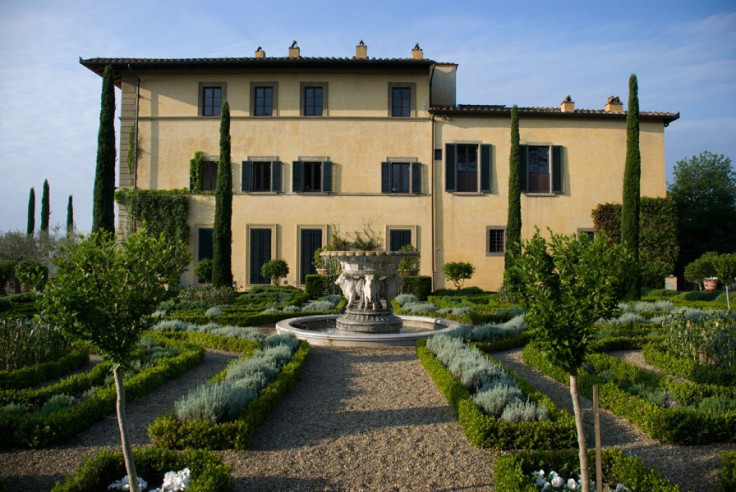 Sting has said he is "saddened and distressed" that illegal migrants were discovered working on the estate which he has owned for 16 years. He stated: "An independent company leasing some of our fields may have been involved in questionable labour practices. I fully expect that Italian law will take its course and bring the matter to court.
"While this company has no affiliation with our own operation, perhaps, as my name has appeared in the headline in the Italian papers, it will shine a necessary spotlight on unacceptable labour practices in the wine industry."
The huge estate boasts a recording studio, a swimming pool, holiday cottages, lakes and one of the red wine labels, Sister Moon — adjudged as one of the top 100 Italian wines earlier this year — he produces which is named after one of his songs.
In July this year in an interview with Rolling Stone magazine he said much of his new album is "about emigrating". "Inshallah tells the story of refugees travelling to Europe," he declared.
In 2014 Italian police found Sting had unwittingly hired a company with links to the Camorra mafia of Naples. Six people were arrested over Mafia-linked renovation companies that carried out high-profile works in Tuscany, including the restoration of the famous Uffizi Gallery in Florence.