British volunteers carrying donations to refugees living in the so-called 'Jungle' camp in Calais have been stopped from entering France because they posed a threat to public order. Humanitarians, with a car-full of donations, were halted at the French border in Folkestone as the camp prepares for demolition – expected to be on 24 October.
French President Francois Hollande wants to close the infamous refugee camp, that is home to an estimated 9,000 migrants to reception centres across France. The relocation of the migrants is set to begin in the next fortnight with aid groups, including Help Refugees, Secours Catholique and Care4Calais, taking authorities to court hoping to delay the closure of the migrant camp.
Holly Kal-Weiss, a teacher filled her car with food, clothes and tents, some of it donated by the Jamie Oliver Foundation, but was prevented from boarding the Eurotunnel shuttle. She said she was handed a letter, in French, with a box marked on the paperwork suggesting that officials thought she was "thought to represent a danger to public order or internal security".
"I am the least threatening person in the world," she told the Guardian. "The car was full of tins of food, milk, sugar, coffee, tea, sleeping bags and tents, nothing very scary looking."
Kal-Weiss told them that she had visited Calais before during 12 similar trips, but had never been denied entry. She also told the newspaper that she tried travelling to Dover to continue her trip, but was also stopped by French border patrols again.
Several other cars were also stopped today (Friday 14 October) after an aid convoy was turned back in June for similar reasons. "I made it very plain that I was delivering food. They didn't ask me if I was going to a demonstration," Kal-Weiss added.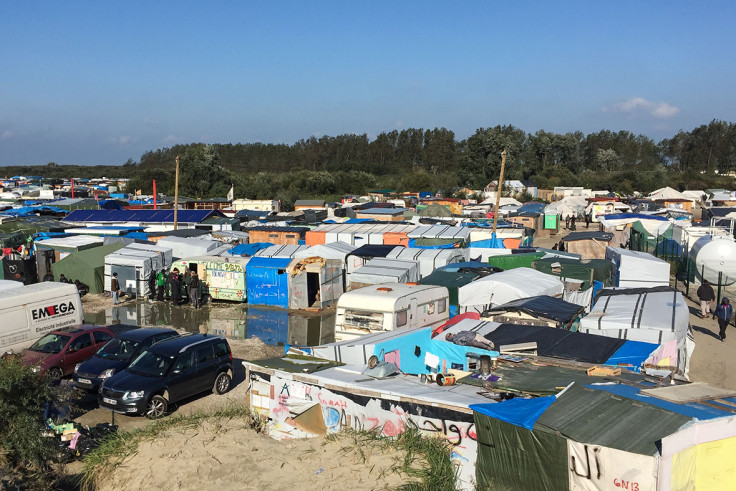 A spokesman for the Calais prefecture said: "Because of the ban on demonstrations in Calais today some British demonstrators who wanted to join the demonstration were informed that the event was prohibited and were therefore denied access."
Charities in Calais were now working to prepare the estimated 1,300 unaccompanied refugee children for the demolition making emergency packs for their relocation. Save the Children in conjunction with the Refugee Youth Service have also been handing out backpacks containing coats, mobile phones and emergency information.