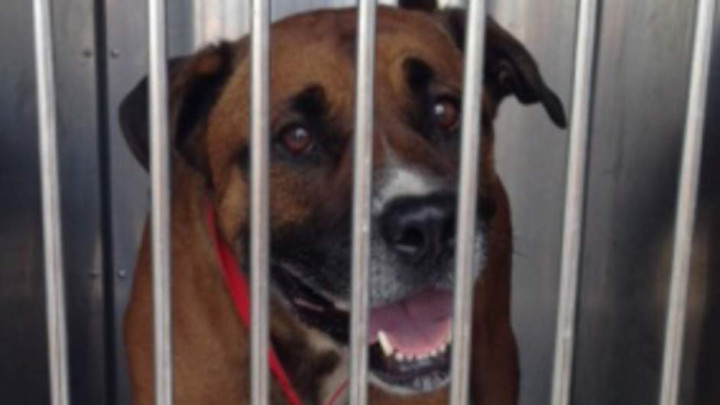 A man was left needing stitches in a very sensitive area of his body after a pit bull named 'Stitches' sank its jaws in to his groin.
The dog's owner appears to have named the blood-thirsty hound presciently because it lived up - or down - to its name by launching the attack in Albuquerque, New Mexico.
The man lost part of his genitals in the attack after he stepped in to stop the pet pit bull mauling his eight-year-old daughter.
The 45kg animal started biting the child's face and wasted no time in taking a bite of her 35-year-old father when he intervened.
Hospital staff said he suffered "partial detachment of the genitals" in the attack. Police called it "severe lacerations."
We call it canine determinism in action.
Albuquerque Police Department spokesman Simon Drobik said: "When we got on the scene the man was bleeding severely and holding his groin. It was really bad."