Signing Evaluation
Stoke have continued along a similar line in their signings to past summers, with the mid-table club going for defenders and midfielders to build up the squad with a distant dream of European football. Macedonian defender Goran Popov and Houston Dynamo's Geoff Cameron made moves from overseas leagues. Michael Kightly will be a promising signing from Wolves, if the midfielder can stay injury free, and Jamie Ness comes in from Glasgow Rangers to build on the side's defence. The big signing for Stoke though will be if they can acquire Michael Owen before the transfer window closes, though the striker may not like the idea of going to a smaller club than he's become accustomed to.
Pre-Season
Mixed results have met Stoke as they travelled to America and played a litter of lower league clubs back in England, with the side sticking to their usual character of being very difficult to beat. Tony Pulis is now in his fifth season as manager of the club, and the Potters have made it clear through their pre-season that the style of play Pulis has in place will continue.
Reasons Why They'll Be Successful
For Stoke, the possibility of European football will be more difficult than ever, but under Pulis they will continue to keep a reputation where they are almost impossible to beat at home. Their record against the top sides alone - the likes of Manchester United, City, Chelsea and Arsenal certainly don't enjoy going to Britannia Stadium - shows that they have the goods to stay in the Premier League, and after displaying last season that they could score goals from other means than long throws, the side will certainly be in mid-table at the least come next May.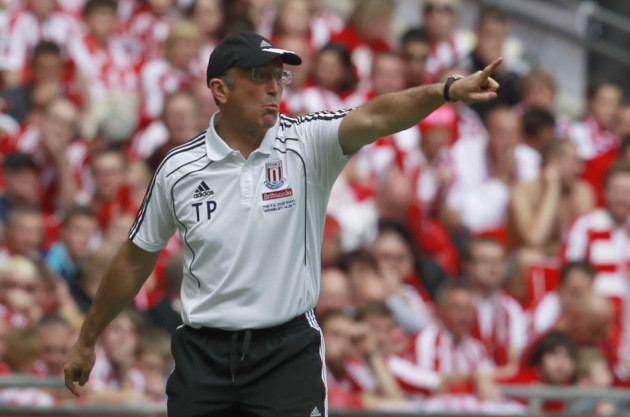 Reasons They Won't
Defensively last season, weaknesses were exposed in the Stoke line-up. They're certainly not a one dimensional side, but their style of play is rather predictable, and if the opposition can work out how to penetrate their uncompromising style, the side don't look to have a very sturdy plan B in place.
Expectations
Staying in the Premier League is a must, and a top-half finish would be satisfying as Stoke fans wouldn't expect any more with Pulis achieving the feat for many years now.
Prediction
12th - a predictable end to a predictable campaign for Pulis' squad, and their Premier League journey will continue.