Fans of Netflix's hit sci-fi series Stranger Things are in for a surprise when the show returns with its second season on 31 October. After the unexpected turn of events, there will be more challenges in store for Eleven and her friends, who saved Will from the horrifying other dimension in the last season.
Along with disturbing challenges, the Duffer Brothers-helmed series is also set to explore some darker elements after that trip through the Upside Down. If anything, fans should be prepared for more horror and some new characters when Stranger Things season 2 returns during Halloween.
Here are five things to expect from Stranger Things season 2:
1. Finn Wolfhard, who stars as Mike, warned fans to be prepared for more horror when the Netflix show is back. Things won't be the same for the Hawkins-dwellers following Will's narrow escape from the 'Upside Down'.
"I think this season will be a lot more dark. A lot more horror oriented. I think people are going to like it more than the first season," Wolfhard revealed to Emmy magazine.
2. Season 2 picks up one year after the unfortunate events of the last season when Noah Schnapp's character, Will Byers, returns from an unworldly dimension. Although he is back to the regular world, he carries with him the scars of the experience, which is going to have a severe impact on his young friends as well.
"I think they're all very emotionally scarred. They feel alone because their best friend [Will] is back and he's not acting like their best friend anymore. He's changed," teased Gaten Matarazzo, who plays Dustin in the show.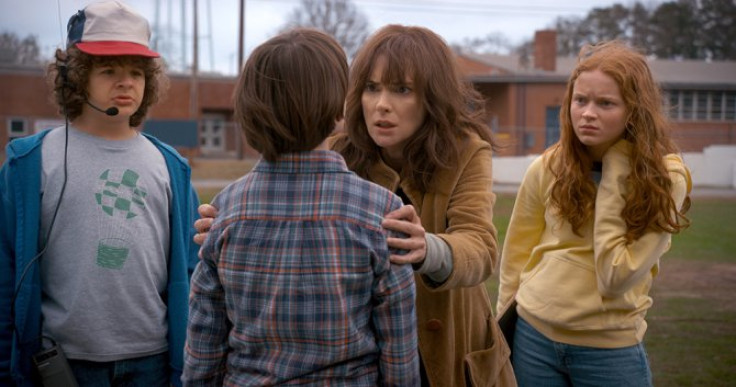 3. New season takes place in Hawkins, Indiana and will offer "insights into each character on their own," according to Matarazzo.
Fans are "going to see a lot more into the lives of how the characters are coping with what's been going on," he added.
4. Dustin has a mysterious new pet in the second season of the Netflix series. "It's a little creature I get to bond with," Matarazzo told Entertainment Weekly. "It's obviously not from this planet or this dimension."
5. Stranger Things is set to introduce new characters in season 2 – brother-sister duo Billy (Dacre Montgomery) and Max (Sadie Sink). Things might be a little easier for Sink's character – who provokes affections from Lucas and Dustin – but for her brother Billy, it's going to be one tough time.