The thrilling Netflix series Stranger Things ended its first season with a major cliffhanger as Will returned to his normal world but brought a piece of the monstrous Upside Down with him.
Looks like the drama will intensify further in season 2 as the network released some brand new pictures revealing Will's life after his return.
Will's unearthly experience will definitely take centre-stage as one of the season 2 pictures showed him looking restless as he makes his way into the school.
Perhaps he is struggling with getting back to his usual life in Hawkins after the scary trip to the other dimension and coughing out slimy little creatures post his return.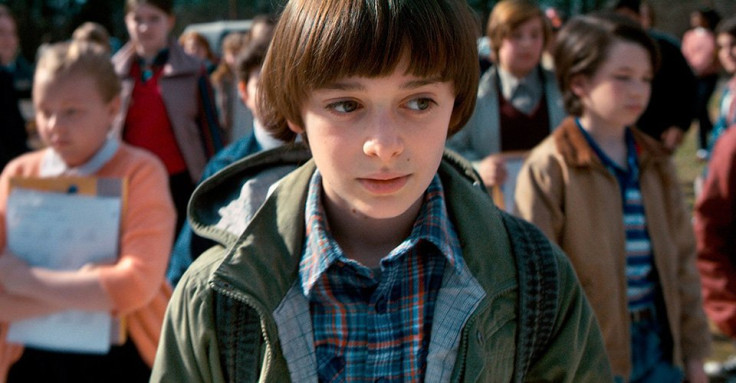 Clearly something is up with Will as he appears nervous and scared, and this might affect his mother Joyce's life as well. Joyce's [Winona Ryder] expression in one of the pictures hints that the single mother might be sick worried for her son after he was trapped for a long time in the other dimension.
Did she find out that her son has been suffering from unexplainable health issues following his return? Fans' best bet is to wait until Stranger Things premieres its new season on Halloween.
Meanwhile, Joyce and Will are not the only affected ones. Another photo released by the streaming giant offers a first look at Jonathan and Nancy, who had an equally traumatic experience though not as scary as that of Will's in the Upside Down. They seem to be freaked out as they turn to look at something in the back of Jonathan's car.
Whether there's another monster attack or not, Chief Hopper will definitely not have an easy time this season. He is alone in the woods and is holding up his ominous flashlight. Has he found Eleven and did she finally return?
One of the final photos is less disturbing as it alludes to the Stranger Things trailer released during Super Bowls and simply shows the boys in their Ghostbusters costumes, perhaps for the Halloween.
All major characters including the four boys, lovebirds Jonathan and Nancy and a forever-concerned Joyce make an appearance in the first photos of the upcoming season. Interestingly, Netflix held its cards closely as it skipped any new information on the breakthrough character of Eleven played by Millie Bobby Brown.
Stranger Things season 2 premieres on Netflix on 31 October.
More from IBTimes UK