Plot to Stranger Things season two revealed: Will's visions, Joyce's new love interest and more
Hugely-popular sci-fi series is set to return to Netflix on 31 October 2017.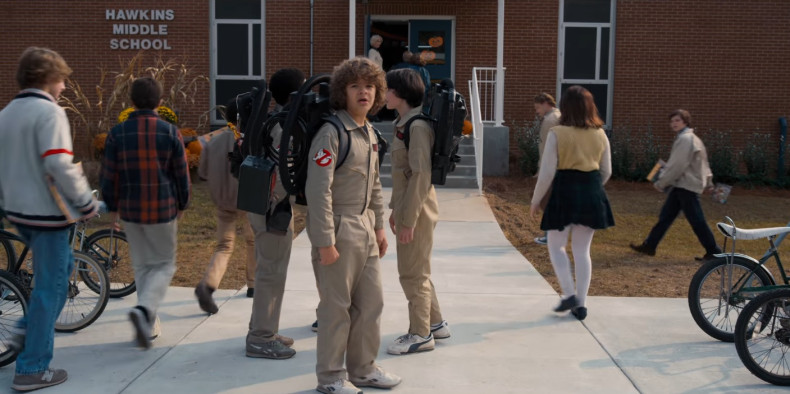 Following on from the release of the latest Stranger Things trailer just a few days ago, Netflix has finally revealed plot details to the eagerly-anticipated new episodes. Unsurprisingly, there's no mention of Eleven or the mystery surrounding her survival following the first season's finale but fans can still learn a lot from what co-creators Matt and Ross Duffer divulged...
Set almost a year after he was rescued from the Upside Down, Will Byers (Noah Schnapp) has been reunited with his buddies and has gone back to school.
Things aren't quite hunky-dory for the character however, as he can't seem to adjust back to normal life. "It seems like he's having some sort of post-traumatic stress disorder. He's seeing images from the Upside Down – the question is whether they're real or not," said Matt.
Elsewhere in the Byers household, Will's mother Joyce (Winona Ryder) has starting dating her old school friend Bob (Sean Astin). "She's trying to mask a lot," explained Ryder. "I think she's made this choice with Bob because she wants a good father figure in her sons' lives."
Going into season two, David Harbour's Chief Jim Hopper remains one of the most pragmatic characters, refusing to let his friends suppress the memories of what really happened. However, under the surface, he's struggling with hiding secrets from Joyce and the others.
Meanwhile, it's been known for quite some time that Millie Bobby Brown's Eleven is set to make a comeback, it sounds like she'll be kept separate from most of the Hawkins' residents for a few episodes at least. According to Ross, siblings Nancy (Natalia Dyer) and Mike (Finn Wolfhard) are "the most screwed-up" from what happened, having "both lost someone"; Barb and Eleven respectively. Much to fan's dismay, it doesn't seem like Barb will be getting a comeback like Eleven anytime soon.
The Duffer brothers also touched upon new kids on the block, Billy (Dacre Montgomery) and Max (Sadie Sink), both of whom are set to shake things up. While Max makes friends with Mike, Dustin (Gaten Matarazzo) and Lucas (Caleb McLaughlin) and will even become a love interest for the latter two, Billy sounds like he'll be an even bigger bully than last season's Steve (Joe Keery) and might even give the Demogorgon a run for its money...
Speaking about the character, Matt said: "Stephen King always has really great human villains. The evil in the real world is often as bad or worse than the supernatural evil, so we wanted to introduce a character like that."
Stranger Things is scheduled to return to Netflix on 31 October 2017.