'Stranger Things' Season 4 premiere set for 2021 says David Harbour
David Harbour says "Stranger Things" Season 4 was originally set for release in early 2021.
Netflix gave "Stranger Things" Season 4 a 2021 premiere had everything gone according to plan and the COVID-19 pandemic did not halt production, according to David Harbour.
Harbour participated in an Instagram Stories Live Q&A with fans recently, where he revealed details about the show's release. He shared that before Netflix canceled filming for the upcoming season, the streamer gave the series an early 2021 release.
"Was supposed to come out early next year, I think, although I don't have authority on this," Harbour said.
However, due to the COVID-19 pandemic, the "Stranger Things" Season 4 release will "likely to be pushed back." Looks like fans will just have to wait to find out how Chief Jim Hopper survived that blast in Season 3.
Netflix canceled production on "Stranger Things" Season 4 and the rest of its original movies and shows amid the COVID-19 pandemic. The streaming giant issued a two-week hiatus but it may take longer depending on the situation.
Filming for the upcoming season only began last month and started in Lithuania for the Russian prison scene, which fans saw in the teaser. Production then commenced in Atlanta, Georgia and was reportedly set to move to New Mexico, at Netflix' Albuquerque Studios and scheduled to end in August.
Shawn Levy, director-producer of "Stranger Things" Season 4, called the production shut down bittersweet but a good decision amid the COVID-19 pandemic. He shared that he was in the middle of filming when he received the call about the cancelation. He said it was odd to stop filming since everyone was already on a roll but felt it was the right thing to do.
The cast and crew have since gone on their separate ways to stay at home to avoid exposure to the deadly virus. Netflix also assured the crew will get paid for two 40-hour workweeks as they wait out the hiatus.
"Stranger Things" Season 4 is set to be bigger in terms of storytelling and will finally get down to the beginning of it all. The showrunners, The Duffer Brothers, teased that it is going to be the biggest and most frightening season yet.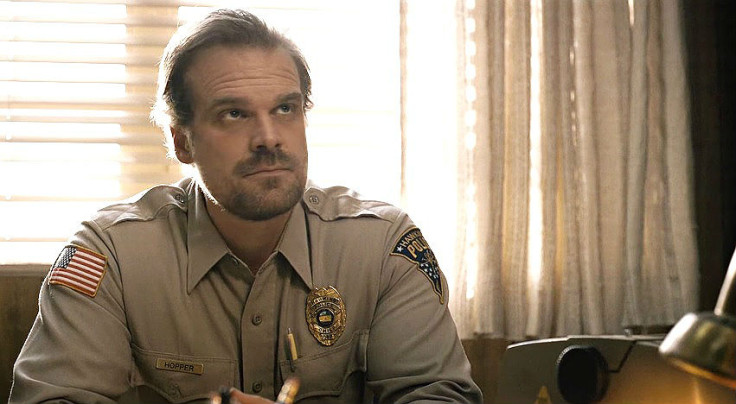 © Copyright IBTimes 2023. All rights reserved.