China, the world's most populous country, continues to keep its population growth in check by implementing strict birth control measures. Health officials across the country conduct regular medical tests on all women in the childbearing age and anyone who conceives the third child is reportedly forced to undergo an abortion.
Those flouting the norms and giving birth to a third child are often forced to go into hiding or pay a hefty fine, the BBC reported, citing the ordeal of a man who has moved out of his village with his family as his wife has just given birth to their third child.
The communist government announced a new two-child policy in October 2015, changing the one-child policy that had been in place for decades. The change in policy came after the government was alarmed by falling birth rates and a decline in the population of the young. However, government figures reportedly showed that the previous policy prevented around 400 million births.
Although the restrictions of having babies was changed from one to two, effective 1 January, all other rules remained intact, including fines and punishments for flouting the rule. A fine of up to 10 times the annual average income is reportedly imposed on families opting to keep the third child.
"We don't have the money for the fine. We just don't know what to do," the person told the broadcaster. He added that he does not regret having the forbidden child. "When I look at our new baby, I feel happy."
He also said that the local government carries out pregnancy examinations every three months. "If we weren't in hiding, they would have forced us to have an abortion."
On inquiring about forced abortions, a senior health official of a family planning centre in a city in eastern China said "very few" such operations have been conducted at the centre. The official, however, confirmed that all women of childbearing age in his district are required to report for two ultrasound examinations every year.
Those found bearing a third baby "will be advised accordingly", he told the BBC reporter, who visited the centre.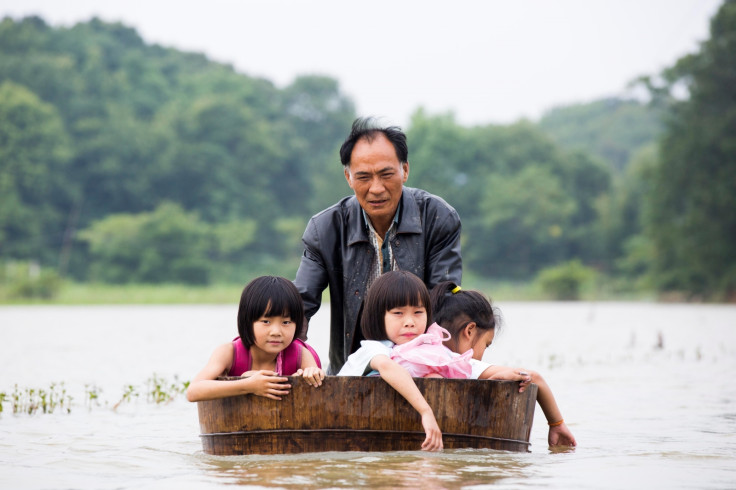 When a female reporter called some family planning centres posing as a pregnant woman bearing her third child and wanting to give birth to the baby, she was told that she will be "persuaded" to abort the child.
"If you're reported to us, then we'll find you and we'll persuade you not to give birth to that baby," one centre told the woman. Another said: "We'll definitely find you and persuade you to do an abortion," said another.
When asked if she would face any physical force if she showed resistance to their persuasion, one centre replied that it was still possible "in principle", while the other said it was "hard to say".
On asking if she could keep the baby by paying the fine, a health official from another centre said: "No. You just can't."