'Strong and stable or weak and wobbly?' Tory Party ad van overturns in high winds
The incident was dubbed by one social media user as 'too perfect'.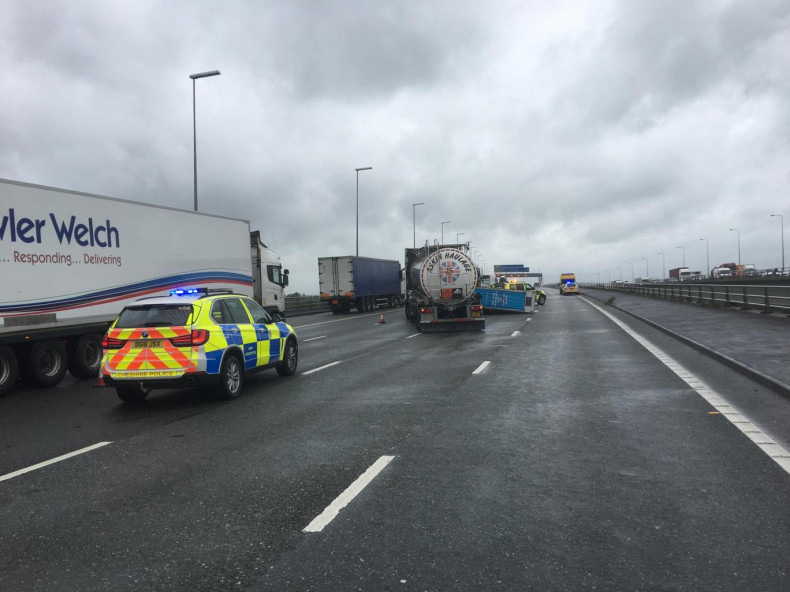 A political advertising van for the Conservative party overturned in high winds leading many on social media to point out that the incident doesn't quite go with Theresa May's 'strong and stable' slogan.
The van overturned between Lymm and Woolston near Warrington in Cheshire on the M6 on Tuesday (5 June) leading to lanes being closed and delays, according to the Warrington Guardian. No one was injured.
The slogan on the side of the van read "For the best Brexit deal vote Conservative on 8th June."
One Labour councillor told the local paper: "It seems as though the fate of this wagon is telling us all something!"
Commenting on one report on Facebook, one user wrote: "At least it didn't run off the road and into a field of wheat" in reference to Theresa May's parochial answer when asked what the "naughtiest" thing she'd ever done was.
One user on Twitter described the incident as being "too perfect".