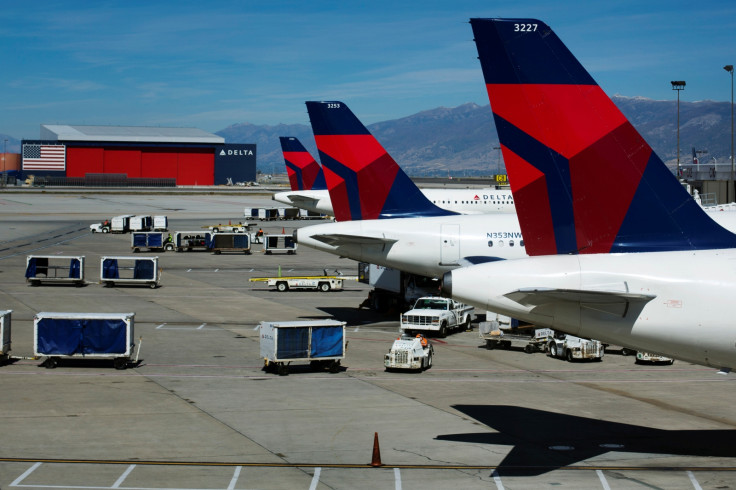 A US Marine veteran's emotional support dog attacked a passenger aboard a San Diego-bound Delta flight boarding in Atlanta.
The incident happened on Sunday (4 June) as passengers boarded the Boeing 737 at Hartsfield-Jackson International Airport.
"The gentleman's face was completely bloody, blood in his eyes, cheeks, nose, his mouth, his shirt was covered in blood," passenger Bridget Maddox-Peoples told Fox 5 Atlanta. Maddox-Peoples said the victim was sitting in the window seat and the dog's owner was in the middle seat.
According to the Atlanta Journal-Constitution, the victim was identified as Marlin Termaine Jackson of Daphne, Alabama. Jackson was listed in stable condition with severe facial injuries.
The dog's owner was identified as Ronald Kevin Mundy Jr of Mills River, North Carolina. Mundy, a military service member with the US Marine Corps, told officers "the dog was issued to him for support," a police report stated.
A passenger told Fox News that flight crew described Mundy as a "combat veteran". The New York Post said Mundy was seen cradling the dog in his arms and crying. "I know they're going to put him down," he repeated. The dog was listed as a "chocolate lab pointer mix" in the police report
Delta spokesman Anthony Black would not say whether the incident would change the airline's policies. "We are currently examining the details of the event but have no updates at this time," Black told the Journal-Constitution.
The dog was later released to Mundy. He who was not charged and was allowed to fly on a later flight with his pet in the kennel, the airline confirmed.