Stronger US-Japan alliance will not affect China, says state-run paper
The Global Times calls US-Japan ties a product of the Cold War era.
US interest in strengthening diplomatic and security ties with Japan will not affect Beijing in any way, China's state-run Global Times has asserted. The editorial comment in the newspaper comes at a time when US Defence Secretary Ash Carter is visiting Tokyo, possibly his last trip before the Obama administration is replaced by President-elect Donald Trump's in January.
The paper calls the alliance a Cold War era product, saying it "shouldn't have lasted till today, but it has survived regardless".
It highlights Trump's warning to Prime Minister Shinzo Abe's government that he would withdraw US troops from the country if Tokyo fails to bear a greater share of the cost. While Japan's right-wing leaders have thought of getting rid of US control in the long run, Abe, who is a rightist politician himself, has invested more time in "consolidating the US-Japan alliance than any of his predecessors", the newspaper says.
However, China is not interested in what Trump makes of the US-Japan relations, it adds.
"It will not affect the fact that the US-Japan alliance has become the largest source of military and political pressure over China's rise... And as long as Washington continues to view Beijing as its top strategic rival, its grip on the US-Japan alliance will not change because of some specific conflicts with Tokyo," the editorial goes on to say.
China and Japan have been at loggerheads over the South and East China Sea territorial disputes. Although Tokyo claims no share in the territories of the South China Sea, it has supported other parties in the Asia-Pacific region, and the US, to reject China's unilateral claims. It has also supported Washington over freedom of navigation in the contested waters, irking Beijing. In the East waters, it has scrambled jets to contain China triggering a strong response from China. Both the countries have called each other's actions provocative.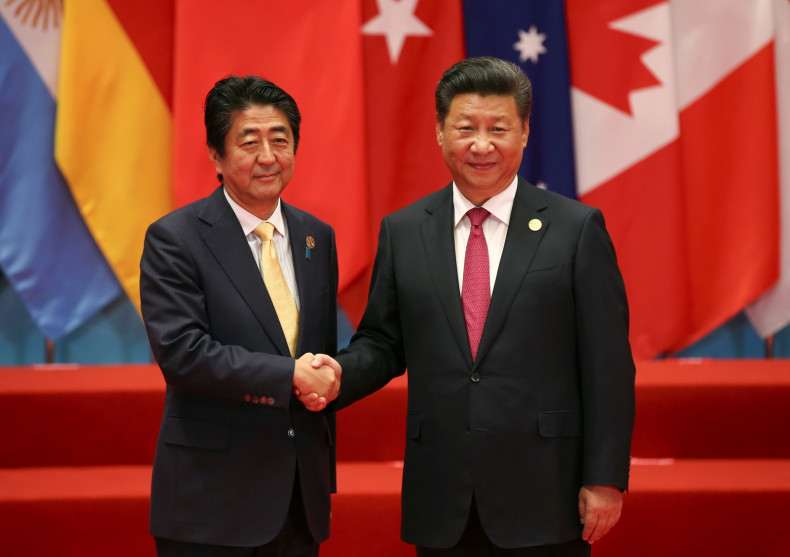 The Global Times also praises China for doing a "good job" in one of the most "geopolitically complicated regions" saying its rise can be felt even by a country in a remote corner of the world.
It stresses that while China does not have a hostile relationship with other countries, it has strained ties with Japan. But "there are still high chances of peace".