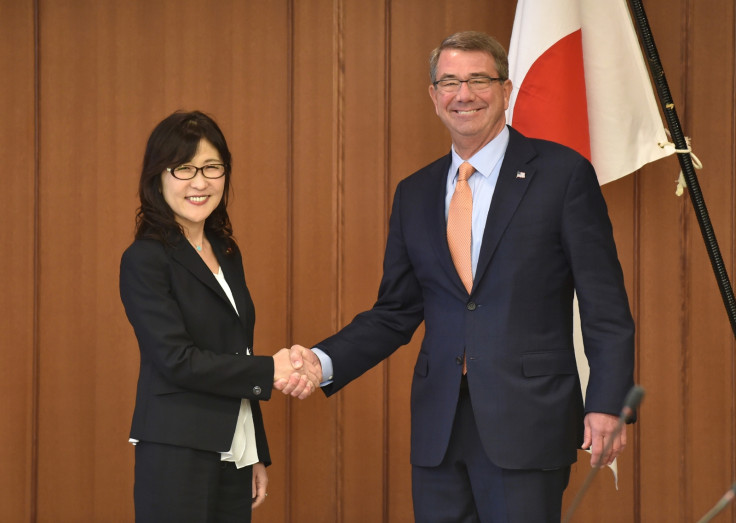 Amid uncertainties surrounding US President-elect Donald Trump's approach towards America's Asian allies, Defence Secretary Ash Carter said in Japan that the US has "important" and "enduring" interests in the Asia-Pacific region.
Carter assured Japan that he will ensure an orderly transfer of power to his successor, who he hoped will work towards strengthening US-Japan ties. He was addressing a joint press conference with his Japanese counterpart on Wednesday, 7 December following a meeting to mark the 75th anniversary of Japan's attack on Pearl Harbor in 1941, which prompted the US to take part in World War II.
Tokyo has reportedly been concerned following Trump's victory because the president-elect had warned US allies of withdrawal of American forces from their countries if they do not agree to bear a greater share of the security costs.
Carter said although he could not comment on the policies the Trump government will adopt, he knew and respected James Mattis, the retired marine general who is Trump's nominee for the defence secretary post.
"I am committed to an orderly handover of responsibilities in the Department of Defence so that my successor can hit the ground running," Carter said.
"The United States has important interests in this region, and therefore, because many of those interests are shared with Japan, we have a common interest in strengthening the capabilities of the alliance.
"American interests in this region are enduring and our alliance provides many benefits to both our sides," Reuters quoted him as saying.
Referring to Trump's remarks about bearing costs of US forces, Japan's Defence Minister Tomomi Inada insisted that the future of US-Japan alliance should focus on shared security capabilities rather than financial burdens.
She expressed the hope that the two countries' relations will endure under Trump as the alliance benefits both countries.
With regard to Trump's suggestion that Japan build its own nuclear deterrent force, Inada said Japan expects to remain under the US nuclear umbrella and continues to strive for a nuclear-free world, highlighting that Japan is the only country in the world to have faced the consequences of a nuclear war, the Associated Press reported.