The European Union is at risk of buckling under the weight of distressed lenders, not only in peripheral countries such as Italy but also its powerhouse economy, Germany, former UK chancellor Lord Lamont of Lerwick warned.
He said struggling German banks posed a threat to the EU as it struggles with a series of crisis over the coming years. Referring to pressures which include a "looming constitutional referendum in Italy" and the presidential election in Austria, he believed that little could be done to "preserve the EU in its current form".
"Of course next year we have the French and German elections," he noted, local media reported.
Speaking at the Institute of Directors' annual convention, he said: "The biggest threat to Europe is the banking crisis. I think Italian banks are in a very serious situation. I think German banks are probably in a very serious situation, too."
Lord Lamont did not mince his words. "I think the Germans would prefer that we all discuss the Italian banks rather than discuss their banks but actually I think their banks are in a dangerous situation."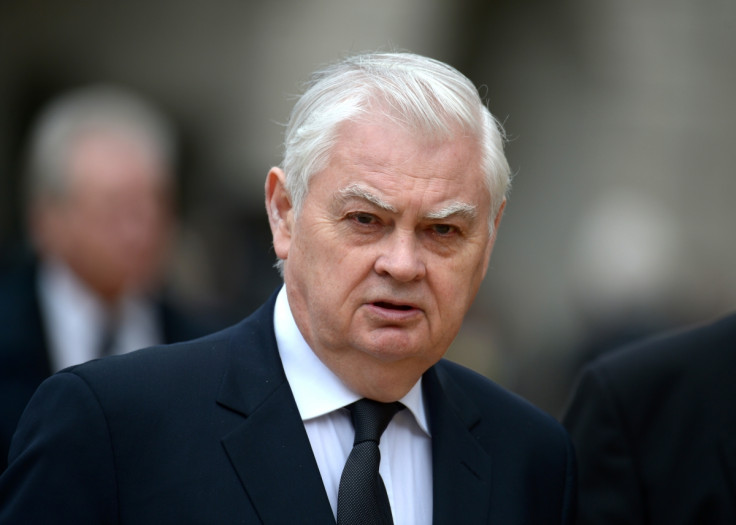 His warning comes as Germany's biggest bank, Deutsche Bank, recently became the subject of speculation after US regulators ordered the bank to pay $14bn (£11bn) to settle claims that it mis-sold mortgage products in the lead up to the 2008 financial crisis. Despite the bank denying that it is seeking government help, the market has shown its concern by selling off its shares.
The settlement is close to Deutsche Bank's total market value of $16bn and questions over its future have been raised, triggering speculation that a fundraising rights issue may be on the cards. Deutsche Bank's share price has taken a battering since last November, shaving off nearly 60%.
German Chancellor Angela Merkel's neutral answer on whether the government was considering helping the bank only served to further concerns over whether there is any strategy in place either by the government or the bank.
"I only want to say that Deutsche Bank is a part of the German banking and financial sector and of course we hope that all companies, if they face temporary problems, can develop in the right direction. I do not want to comment beyond that," Merkel was reported to have said.
Ex-Greek finance minister Yanis Varoufakis also issues pessimistic EU outlook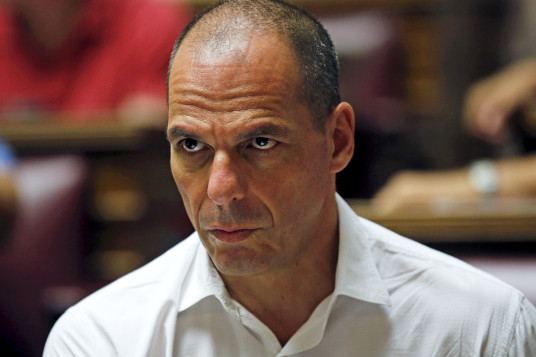 Lord Lamont was not the only one with a pessimistic outlook on the EU. Another speaker, former Greek finance minister Yanis Varoufakis, also painted a bleak picture of the future of the EU, saying that the bloc, especially the monetary union is likely to look radically different in a decade.
"The problem is much more structural. The architecture of the eurozone is simply not capable of sustaining itself," he said, adding that without adequate reforms, the EU is likely to fall apart. What would be left would be the core eurozone and a series of bilateral arrangements between former member states, he said.
But Varoufakis urged member states to try and fix the problems within the bloc or face a costly fall-out.
"While it is unsustainable [in its current format], its disintegration will be hugely costly and not just for those who live in the eurozone. This is the reason that it was important that those of us who disdained its architecture and design to try and fix it," he said.