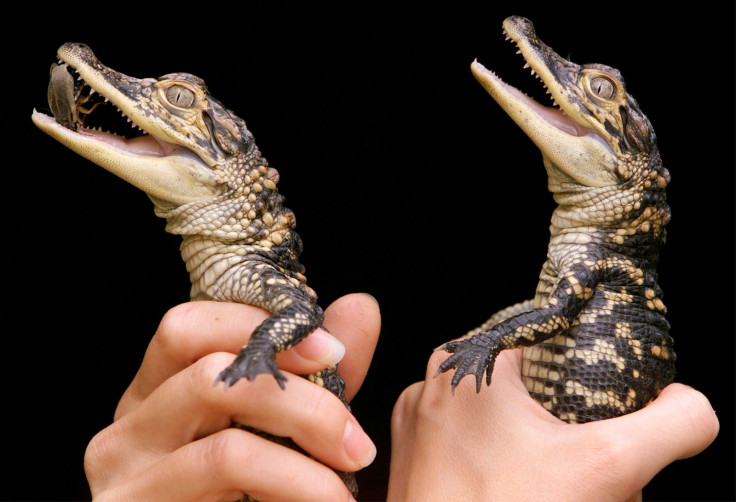 A student who took his five baby alligators for a taxi ride has been charged with importing wildlife without a permit.
Chinese national Yifan Sun, who studies at the University of Maine in the US, was caught carrying the reptiles in a box while visiting the state's capital, Augusta, on 21 March.
During a taxi ride to the bus station, the alligators escaped from the open box and started crawling around the car. Bus driver Frank Folsom said that he helped round up the reptiles, which were each more than a foot long. As he put one of the alligators back in the box it grabbed on to the sleeve of his shirt.
"I said, 'He's trying to eat me!'," Folsom told the Kennebec Journal.
Folsom stopped at a discount store to buy Sun a plastic box to put the alligators in. He said he thought that people at the store may have seen the reptiles and notified the police, as they were waiting at the bus station when the taxi pulled up.
"These don't belong in Maine," Augusta police officer Nicholas Sterling told Sun. "I know the movie Lake Placid says otherwise, but these don't belong in Maine," he said, referring to a film about a 30ft crocodile that terrorises Maine's Aroostook County.
Sun told the police that he had received the alligators two months ago from a friend who lives in Alabama in exchange for a turtle. He said he had been feeding his pets dog food and water.
He was charged with importing or possessing wildlife without a permit and was forced to hand over the alligators which were taken to the Department of Inland Fisheries & Wildlife in Sidney, where they will be staying temporarily.