Study reveals Axie Infinity and Gods Unchained among top games to earn cryptocurrencies
A new study from Cryptogambling.tv has revealed the most searched online crypto games on Google in the past 12 months, with a spokesperson providing analysis.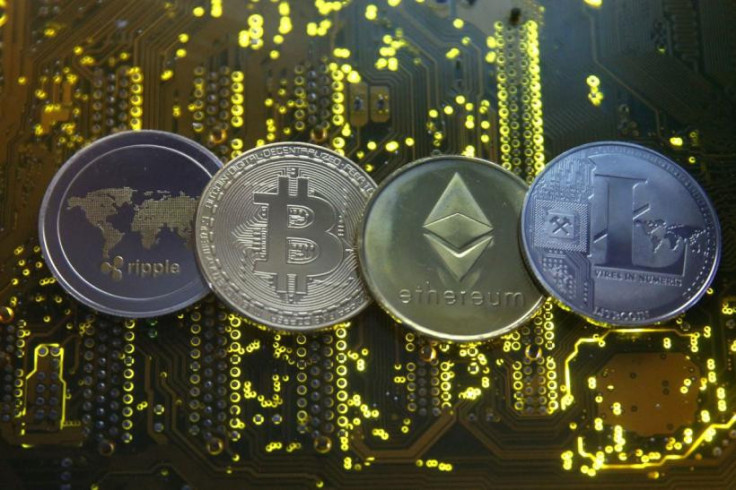 Cryptocurrency has grown exponentially in recent times and continues to show large dominance within the new digital landscape. It has accumulated massive amounts of interest and commitment from worldwide brands, traders and investors - plus growing curiosity amongst the general public.
Through Web3, users have been able to earn money in a digital manner through online games. To look into what were the most popular online games to earn cryptocurrency from, Cryptogambling.tv found the most searched games on a monthly basis on Google in the past year.
The data revealed the most searched online game for earning cryptocurrency on Google was Axie Infinity. The video game, which was developed by Sky Mavis in Vietnam and launched in 2018, had an estimated 535,202 searches each month.
The game is available to play on iOS, Android and Windows devices and is based around a virtual universe where the players train their own pet creatures. The players invest time into training the creatures so that their value of them increases over time, with the option of selling them to other online users for Ethereum.
SecondLive, the virtual metaverse comes in second on the top 10 list with an average monthly search volume of 496,313. The game, which is compatible with Mac, Android and Windows, revolves around players creating their own avatars and roaming throughout a virtual space where their lifestyles can be crafted.
The users are able to buy and sell items within the online game's marketplace by using BNB (Binance Coin). Additionally, it is possible that can be traded in exchange for other flat currencies.
Just behind SecondLive, and in third place, is the move-to-earn iOS and Android game, Stepn, with 478,794 Google searches. The game is all about users living a healthy lifestyle whilst also earning money simultaneously, as they can earn cryptocurrency by running, jogging and walking.
In fourth place is Decantraland, with the web browser-based virtual reality platform having an average monthly search volume of 382,000. The platform allows users to purchase virtual land through MANA, the currency in the game.
The blockchain which powers the game is Ethereum and the native MANA token is used. That can be traded in exchange for US dollars or any other flat currency.
The fifth highest is the online crypto mining game, RollerCoin, with an average monthly search volume of 320,129. The web-browser game allows players to compete against others with Bitcoin at stake, in addition to Ethereum and other cryptocurrencies.
Behind RollerCoin and in sixth position with 193,072 monthly searches is The Sandbox, a game powered by Ethereum and available via IOS, Windows and Android. In a playable metaverse, users can buy virtual land and make their own customisations with games and experiences.
The community marketplace allows players to trade in-game assets using SAND, the game's native currency. These assets can be directly exchanged for flat currencies.
Illuviam is seventh on the list with an average of 67,372 monthly searches on Google. The game, available to play on Windows and Mac, is a role-playing sci-fi adventure experience where players can earn their in-game ILV token.
This can be achieved through various methods which include capturing and selling the Illuvial creatures on the Illuvidex marketplace.
Behind Illuviam, in eighth place, and also accessible via Windows and Mac, is Gods Unchained with 57,846 searches. It is an online trading card game where users can battle others using fantasy cards.
Also, Gods Unchained allows players to trade and acquire cards using the native Gods token which is tradable for real-world currency.
In penultimate place and ninth on the list is Alien Worlds, with an average monthly search count of 43,079. The virtual sci-fi game is accessible on Linux and PlayStation in addition to the other devices the previous games on the list are playable on.
Alien Worlds allows users to explore space with other players and collect Trillium (TLM) by completing missions.
Last on the list is Voxies, with 7,035 average monthly searches and can be played on IOS, Android, Web Browser and Windows. The RPG game lets players compete against others to accumulate the game's currency, Voxels, and other tradeable assets through the marketplace.
A Cryptogambling.tv spokesperson touched on the findings by alluding to why Axie Infinity is top of the list. They stated: "Axie Infinity's colourful theme and multi-platform compatibility have undeniably contributed to its popularity over the last few years. The game features cute digital creatures that can be trained and used for battle like those games on the retro gaming consoles."
The spokesperson added: "The only difference now is that you can earn money by playing it from your mobile device."
In addition to impacting the financial technology industry, the spokesperson added that cryptocurrency "is now impacting the gaming industry. People can now not only game for the joy of the experience but to earn money for themselves."
In other news, Binance was recently hit with US charges after failing to comply with trade rules. The charge sheet accused Binance of not maintaining standards which are required of the companies dealing with major US trading organisations in addition to operating as a derivatives market.
Also, the EU financial services chief has said the rest of the world should follow the EU's rules regarding crypto assets. This would be in the hope of having a strong approach across the world for ensuring financial stability.
© Copyright IBTimes 2023. All rights reserved.