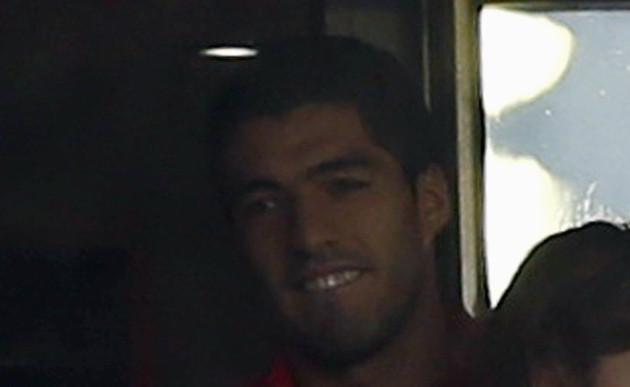 Striker Luis Suarez has been handed a lifeline at Liverpool after manager Brendan Rodgers claimed the Uruguayan's problems with the club had been resolved.
Suarez was at Anfield for The Reds' opening day win over Stoke City, but was not available to play: he has five games of his 10-match ban for biting Chelsea's Branislav Ivanovic still to serve.
"I am satisfied with how everything has been resolved and we as a club are looking to the future," Rodgers said.
"There is nothing to be said there. He is a part of our team, part of our club," he said.
"I won't be saying anything on Luis Suarez, purely out of respect to the players that are here working hard. The only thing I will say is that I am very satisfied with the way everything has been resolved. We as a club are looking to the future and moving forward."
Suarez made no secret of his desire to leave Liverpool over the summer, and had accused Rodgers of breaking a promise that he would be sold if the club failed to qualify for the Champions League.
The former Ajax forward claimed that a clause in his contract permitted Liverpool to sell him should a bid of £40m be received. After Arsenal's bid, which matched the supposed clause, was rejected, Suarez requested an intervention from the Professional Footballers' Association.
But chief executive Gordon Taylor said no such clause existed in Suarez's contract. So vehement was the striker's appeal that he was ordered to train alone until the matter was resolved.
The Uruguay international is not thought to have apologised to his team-mates or manager Rodgers, but talks between the Northern Irishman and the forward have so far ended amicably.
Suarez is not available for selection until mid-September, when Liverpool travel to Sunderland.