Ivanka Trump set to join EPA head for discussions on Paris climate change pact
First daughter appears ready to push for US to stay part of environmental agreement.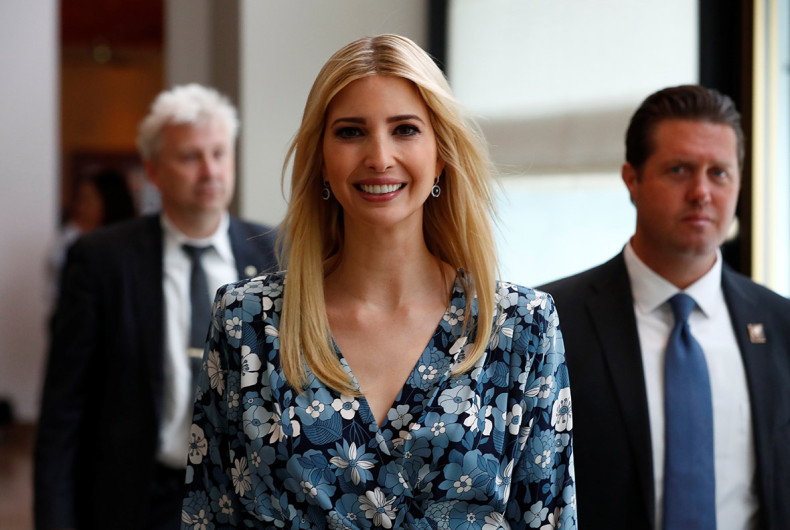 First daughter Ivanka Trumpis set to meet with the Environmental Protection Agency to discuss the future of the Paris climate change agreement.
Now officially an adviser to her father, President Donald Trump, Ivanka's role has been varied since he took office, and now she is reportedly set to push for action on climate change.
She is to meet with EPA head Scott Pruitt, prior to his meeting with officials over the non-binding pact.
It has recently been suggested by sources close to the president, quoted by The Hill, that President Trump is keen to leave the Paris agreement. However, some in the administration wish to remain in it but change the US's commitment to the pact.
Ivanka is said to be in favour of remaining in the pact, underscoring her reported commitment to tackling climate change as part of her new role.
One of her recent engagements saw her take part in a panel discussion at the W20 summit, alongside German Chancellor Angela Merkel and IMF Director Christine Lagarde.
Sins of her father
But Trump was booed, and her appearance at the summit was criticised as controversial in light of her father's chequered past when it comes to women's rights. The president has a record of making sexist and derogatory remarks about women, which range from bragging about sexual assault to talking about punishing women for seeking abortions.
At the time, President Trump commented on his daughter's trip on Twitter, writing: "Proud of @IvankaTrump for her leadership on these important issues. Looking forward to hearing her speak at the W20!"
His appointment of his daughter as an unofficial White House staffer had prompted criticism, which resulted in her being offered the official role of a federal employee at the end of March.