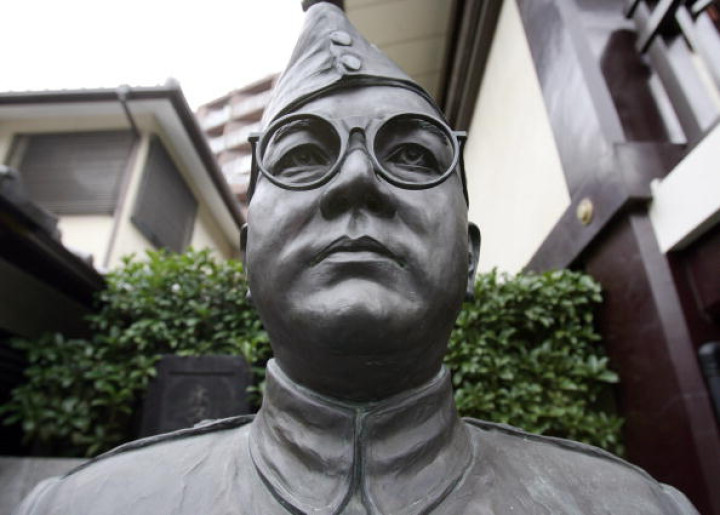 As Indian Prime Minister Narendra Modi gets ready to visit Moscow, Ashish Ray, UK-based journalist and grandnephew of one of India's greatest freedom fighters Subhash Chandra Bose, released letters exchanged between the Indian and Russian governments between 1991 and 1995 regarding Bose. The correspondence shows the Russian government had no information on Bose and that he may not have visited the Soviet Union in 1945 or after as speculated.
Bose, fondly called Netaji, as per records died from third-degree burns on 18 August, 1945 after his overloaded Japanese plane crashed in Japanese-occupied Formosa (now Taiwan). However, various rumours, claimed by eye witnesses, and even investigative reports over the years said Netaji was alive after his plane crashed and had entered the erstwhile Soviet Union.
The letters released in the UK show that in September 1991, the Indian government wrote to the Russian Federation, asking whether Netaji had entered or stayed in Russia. The Russians wrote back in January 1992, saying: "No information whatsoever is available on the stay of the former President of INC (Indian National Congress)." Three years later, the government of India again requested information and wrote: "There has been further speculation in this context reportedly on the basis of archival material. Please examine all material for a final determination on whether or not Netaji Subhas Chandra Bose entered or stayed anywhere in territory of Soviet Union in 1945 or subsequently." Russia gave the same response as before.
In October this year, a request was raised by India's External Affairs Minister Sushma Swaraj during her meeting with Russian Foreign Minister Sergey Lavrov where the Russian minister said he would look into the matter and let India know if there was still any information on the matter. Successive governments have refused to make public various classified documents related to Bose's death arguing that India's relations with foreign countries would be jeopardized.
After several requests from historians, Bose's family members and a growing public sentiment towards the leader, the Modi-led government announced that it would declassify the files it has held for so long on Bose's birth anniversary next year on 23 January. Modi has reportedly assured a section of the Bose family too he would ask Russian President Vladimir Putin if there was any documentation in Russia to establish that Bose escaped to Russia during or after 1945 even after the denial by the authorities in the past.
Contentious Russia theories
Although several theories have merged on Bose's return to India after his death was announced, and also his taking refuge in China for a while, his entry and stay in the Soviet Union have been the strongest contentions. At first rumours began doing the rounds that Bose was either in Soviet-held Manchuria, a prisoner of the Soviet Army, or had gone into hiding in Russia.
Then, an American journalist Alfred Wagh in a press conference had claimed that he had seen Netaji on 29 August, 1945 near the Russian border. In another version, a few years after India's independence Dr Saroj Das, of Calcutta University, a confidante of former Indian president S Radhakrishnan and ambassador of India to the Soviet Union from 1949 to 1952, told his friend Dr R C Muzumdar, a well-known historian, that Radhakrishnan had told him that Bose was indeed in Russia.
A recently declassified file by the state of West Bengal in India also shows a report where British and American intelligence agencies believed that Bose was alive and instrumental in a number of Communist uprisings in Southeast Asia between 1948-49.
The most damning of all the records and accounts till date is the Mukherjee Commission report which established that Netaji did not die in the plane crash and that there may have been a plan to ensure Bose's safe passage to Russia with the knowledge of Japanese authorities. The commission which was set up by the Indian government also observed that the ashes kept at the Renkoji temple, reported to be Bose's, were of Ichiro Okura, a Japanese soldier who died of cardiac arrest.
The findings of the commission were, however, rejected by the Indian parliament. An earlier panel on the matter called Khosla Commission had reported that all documents relating to Bose were either missing or destroyed.