Meteorologists are warning that Ana, a tropical storm moving towards the Carolinas from the Atlantic, will bring high winds, heavy rain and rough seas along the US Carolina coast this weekend.
Currently Ana has stalled 165 miles southeast of Myrtle Beach in South Carolina, but it is expected to become stronger as it approaches land on the border of North and South Carolina on Sunday (10 May).
Ana's wind speed is predicted to reach sustained speeds of 45mph according to Miami-based US National Hurricane Center. This may rise to as much as 55mph, though the speed should decrease before reaching shore.
Tropical storms are typically more destructive than subtropical ones. Although Ana does not appear to be particularly powerful it is likely to bring high rainfall and increase the power of surf and currents in the affected areas. Flash flooding in some parts of the Carolinas could also occur.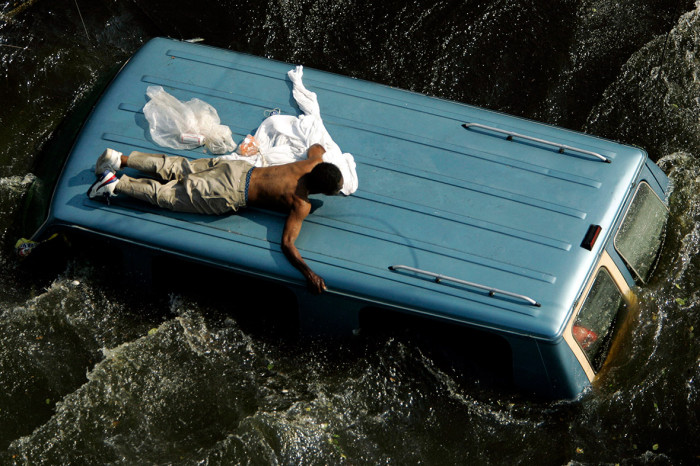 AccuWeather.com hurricane expert Dan Kottlowski said: "The slow movement of the storm will bring several straight days of periods of rain to portions of the Carolinas and perhaps southeastern Georgia, with the heaviest rain falling during the afternoon and evening hours."
Ana is the earliest named storm in the Atlantic since another Ana hit the same area on 20 April 2003. However, experts predict there will be fewer damaging storms in 2015 due to the effects of El Niño weather systems.
The El Niño effect raises the temperature in areas of the Pacific, which leads to higher winds in the tropics. These can break up storms before they can build up into destructive hurricanes, that can potentially cost many lives.
In 2005 Hurricane Katrina cost the lives of around 1,800 people in and around New Orleans. The worst storm to hit the US was in 1900 when a hurricane levelled almost all buildings in Galveston, Texas, leaving some 8,000 dead.