UN removes 'Isis' from official list of future hurricane names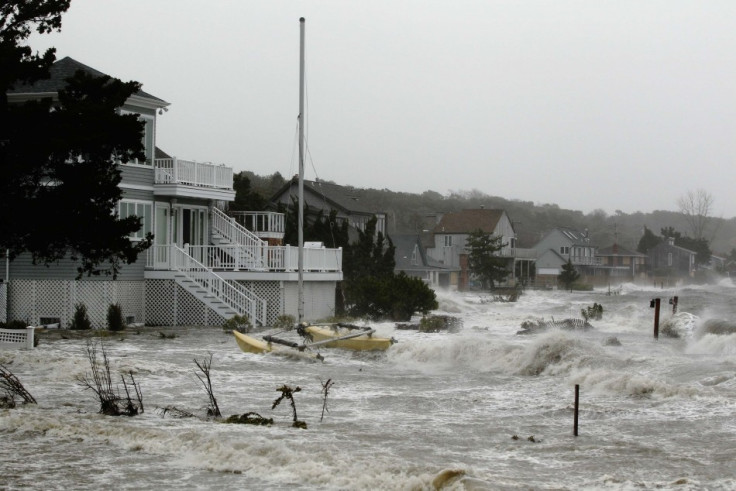 Isis is one of the names that has been removed by the UN's World Meteorological Organization Hurricane committee (WMO) from the official list of names of future hurricanes.
WMO said the name that identifies the Islamic State terror group - whose insurgence in Syria and Iraq has caused thousands of deaths - was not appropriate.
The name was on the list because it is one belonging to an ancient Egyptian goddess, WMO's spokesperson Clare Nullis told Reuters.
"The Hurricane Committee removed the name 'Isis' from the rotating list, and agreed to replace it with 'Ivette'," she said. "Names are knocked off the list, which rotates every six years, if they are considered inappropriate, if they caused too much damage and too much death."
Here is the list of the current WMO's approved names for storms in the Caribbean Sea, Gulf of Mexico and the North Atlantic. For the full list of hurricanes worldwide, click here.
Caribbean Sea, Gulf of Mexico and the North Atlantic Names
2013
2014
2015
2016
2017
2018
Andrea
Barry
Chantal
Dorian
Erin
Fernand
Gabrielle
Humberto
Ingrid
Jerry
Karen
Lorenzo
Melissa
Nestor
Olga
Pablo
Rebekah
Sebastien
Tanya
Van
Wendy
Arthur
Bertha
Cristobal
Dolly
Edouard
Fay
Gonzalo
Hanna
Isaias
Josephine
Kyle
Laura
Marco
Nana
Omar
Paulette
Rene
Sally
Teddy
Vicky
Wilfred
Ana
Bill
Claudette
Danny
Erika
Fred
Grace
Henri
Ida
Joaquin
Kate
Larry
Mindy
Nicholas
Odette
Peter
Rose
Sam
Teresa
Victor
Wanda
Alex
Bonnie
Colin
Danielle
Earl
Fiona
Gaston
Hermine
Ian
Julia
Karl
Lisa
Matthew
Nicole
Otto
Paula
Richard
Shary
Tobias
Virginie
Walter
Arlene
Bret
Cindy
Don
Emily
Franklin
Gert
Harvey
Irma
Jose
Katia
Lee
Maria
Nate
Ophelia
Philippe
Rina
Sean
Tammy
Vince
Whitney
Alberto
Beryl
Chris
Debby
Ernesto
Florence
Gordon
Helene
Isaac
Joyce
Kirk
Leslie
Michael
Nadine
Oscar
Patty
Rafael
Sara
Tony
Valerie
William
In the last 10 years, WMO retired five names:
Igor: Named after one of the most destructive hurricanes in the Newfoundland, Canada, in which four people were killed in 2010. The storm caused $200m (£185m) in damage.
Irene: It caused 44 deaths in the Caribbean in 2010 and $348m in damage.
Ingrid: The hurricane killed 32 people in Mexico in 2013 and caused $230m in damage.
Tomas: This hurricane hit the Caribbean in November 2010 and caused 44 deaths as well as damages for $348m.
Sandy: Known also as "Superstorm Sandy", it caused 286 deaths across the US east coast, Bahamas, the Caribbean and Canada. Listed as the second-costliest hurricane in US history, it caused $68bn in damages.
© Copyright IBTimes 2023. All rights reserved.