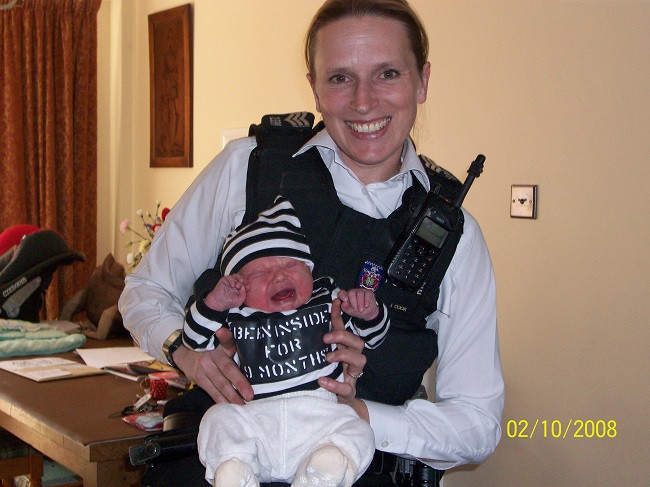 A police sergeant hanged herself out of despair after finding out about her PC husband's affair with a junior colleague, it has been claimed.
Louise Gibson, 43, was found hanged in an area of woodland near Little Kingshill, Buckinghamshire on 15 May – four days after she went missing from her parents' home.
Thames Valley Police released a statement and said the cause of the mother-of-three's death was "unexplained".
But a friend of Gibson's, who did not want to be named, said the force knew "full well" the cause behind her tragic death.
"She was devastated. All the police officers in the area knew about the affair," she told The Sun.
"I can't work out why it took her own force four days to find her.
"Even after she was found her bosses put out a ridiculous statement about the reason for her death being unexplained. They knew full well why she killed herself.
"She is said to have phoned a colleague saying she felt people were turning against her — but she had done nothing wrong."
Gibson, originally from Macclesfield, joined the police in 1996 as a probationary constable before working her way up to the rank of sergeant.
She was also preparing to become an inspector, however a meeting was reportedly held over her welfare before she vanished last month.
The 43-year-old went to stay with her parents in Buckinghamshire where she had lived with her husband, 40-year-old John Gibson, and their daughter Ellie.
But she disappeared and a huge search was mounted by worried colleagues. A public appeal was also launched.
Hundreds of colleagues attended her funeral last week, as an internal inquiry continues to be carried out within Thames Valley Police.
Her daughter Bethany Pettit, 24, one of two chidlren from her first marriage, said her mother was let down by Thames Valley Police, who left her working with her husband in High Wycombe, Buckinghamshire after he was said to be having an affair with a police community support officer.
Pettit says she is also planning to take personal legal action against her mother's husband, PC Gibson, and said that her family felt "very angry".
"They are doing an inquest and an investigation into John and I believe they are doing an internal investigation as well," she told the Daily Mail.
"Basically it was just the fact that she wasn't moved off her shift earlier. From what I can tell, what they actually did when they sent her home was what they should have done.
"They should have just done it two months earlier. Yes [the affair] was something that was going on for a while. We do want to be open. Quite frankly we want to make him suffer."
Thames Valley Police did not respond to IBTimes UK's request for comment.