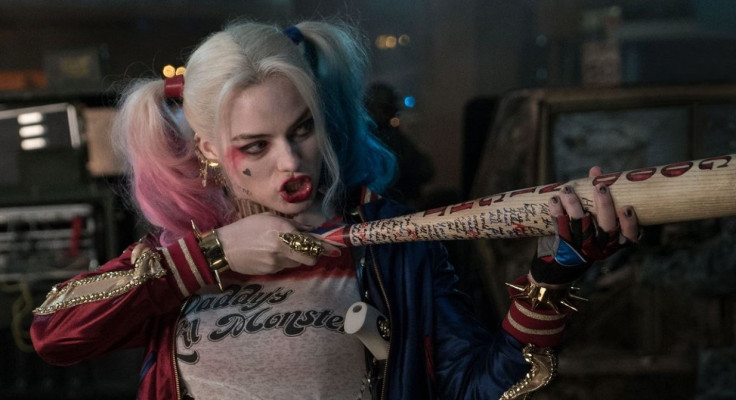 French magazine Cinema Teaser has revealed a new set of promotional posters for Suicide Squad. One poster shows all the members of the anti-hero group, while the other is a character poster of Jared Leto's The Joker.
The standalone poster sees The Joker leaning forward and staring at the camera with the damaged tattoo on his forehead clearly visible. The Clown Prince of Gotham is standing behind a Newton's cradle with balls representing the members of the squad. The villain looks menacing as he is about to release a ball representing Margot Robbie's Harley Quinn to oblivion.
The other poster features all the member of the squad. Quinn and Will Smith's character Deadshot are seen at the two ends of the posters, while in the middle is Cara Delevingne's Enchantress.
Quinn is seen carrying a gold-coloured gun in one hand and a baseball bat in the other. Deadshot is seen hold a machine gun. Behind Quinn is Jai Courtney's character Captain Boomerang, holding his weapon of choice.
In the movie, the anti-heroes are let out of prison for a mission, at the end of which they will be set free. However, their chances of survival hangs in the balance.
The cast of the movie includes Smith as Deadshot, Joel Kinnaman as Rick Flagg, Margot Robbie as Harley Quinn, Courtney as Captain Boomerang, Delevingne as Enchantress, Karen Fukuhara as Katana, Adewale Akinnuoye-Agbaje as Killer Croc, Jay Hernandez as El DIablo, Adam Beach as Slipknot, Viola Davis as Amanda Waller and Leto as The Joker.
Suicide Squad is directed by David Ayer and opens in theatres on 5 August.