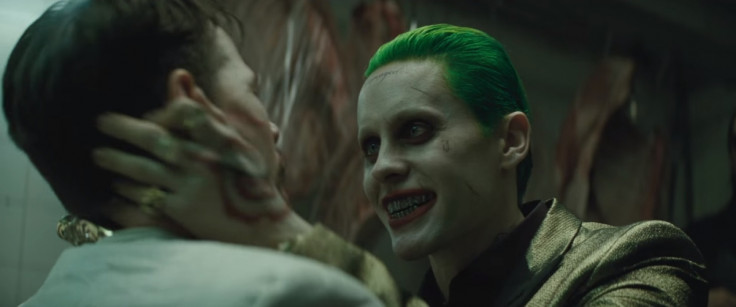 The makers of Suicide Squad have been teasing the Joker's character – played by Jared Leto – for quite some time. But soon, moviegoers will get a closer image of the green-headed character as the official Suicide Squad music video is released.
On 3 June, Leto shared some photos of himself dressed as the Joker on Twitter. He captioned the photos: "As sick as your secrets." In one of the images, the Joker can be seen showing off his classic green hair and half of his face, while another photo is of the Jokers signature shoes.
When the photos were shared, it was assumed that the actor was reshooting some scenes for the movie as filming had wrapped up in April. Now it has been reported that the actor was shooting scenes for a music video.
According to Batman News, Leto donned the Joker's attire to shoot scenes for a Rick Ross and Skrillex music video collaboration in Miami. As of now, the title of the song and the release date are not known, but the track will appear on the Suicide Squad official soundtrack before the release of the film.
The song premiered at WAV nightclub in Atlantic City recently.
Check out the video:
The movie stars Margot Robbie as Harley Quinn, Will Smith as Deadshot, while Joel Kinnaman play Rick Flagg, Jai Courtney as Captain Boomerang and Cara Delevingne as Enchantress among others.
The official synopsis of the movie reads as follows:
The movie will hit theatres in the US on 5 August.