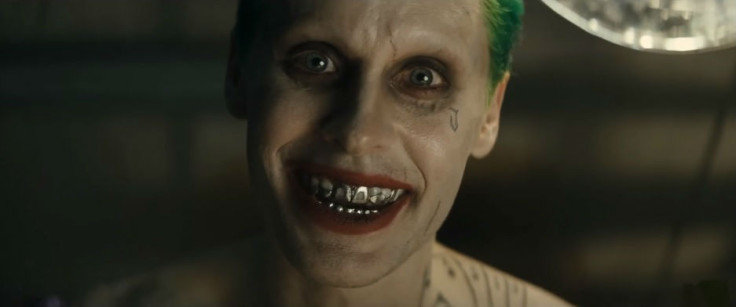 Despite the fact that a truly insane amount of promotional material has been rolled out for Suicide Squad since the first trailer was unveiled in July last year, Jared Leto's the Joker has successfully remained the film's biggest mystery. So much so in fact that DC Comics fans have been desperately trying to come up with their own conspiracy theories to give them more of an insight as to who this version will be, arriving at their latest surmise – the Joker will actually be revealed to be Batman's former sidekick Robin gone bad.
Speaking with WSVN-TV on the subject, writer and director David Ayer said that it was the most ridiculous rumour he'd heard about the movie however, confirming that it just isn't true . "It ain't the case!" he told the media outlet, pointing towards the camera. "He's not!"
While Ayer may label the speculation as absurd, those behind the theory have managed to come up with some pretty legitimate reasons as to why they thought The Joker could be Todd, and there has always been a link between the two characters anyway.
In the 1988 issue, A Death In The Family, it was the Joker that killed Todd. While not Todd's version, similarly, in the DC Extended Universe's Batman Beyond: Return of the Joker, the Joker brainwashed former Robin Tim Drake into taking over from him after he died, so it's possible that new films could have built on a paralleled plot strand.
Additionally, eagle-eyed fans have explained that in marketing material, The Joker's bullet hole tattoos match up with puncture marks seen on the spray-painted Robin costume in Batman v Superman: Dawn of Justice. That combined with the coincidental announcement that DC are soon to reveal The Joker's identity on paper, it's no surprise that everyone has the subject on their mind when it comes to the big screen.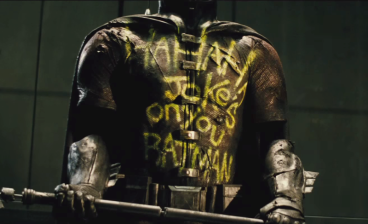 On the other hand though, Batman v Superman director Zack Snyder attempted to put an end to The Joker-as-Robin theory back in April, when he said that the Robin costume in his DC outing came from a Robin who had died 10 years earlier during "some run in with a young Joker".
"To me, it was a fun backstory...to play with," he told IGN. "The whole idea was that there had been loss and sacrifice. [Batman] doesn't really have a life outside of the cave. I thought by including Robin – a dead Robin – it would help us understand he's been on quite a little journey."
For more entertainment news follow A-List on Twitter @Alistinsider