[This article contains mild spoilers for Batman: The Killing Joke]
Batman: The Killing Joke made its debut at San Diego Comic-Con (SDCC) this weekend and screened in selected cinemas in both the UK and the US yesterday (25 July). So far, the feature-length animation has received mixed reviews. While some fans praised the R-rated movie's darkness and faithfulness to the source material, many disagreed with some expansions made in the story, particularly when it comes to Batgirl.
Released in 1988, Alan Moore's original graphic novel focuses solely around The Joker's escape from Arkham Asylum, hell-bent on capturing Commissioner Gordon and making him insane to prove to Batman that even the most well-respected citizen in Gotham can be turned crazy after just "one bad day". Of course, Batman attempts to thwart his arch-nemesis's plans and return him to his prison, but before he can do so, The Joker manages to kidnap Gordon and shoots and paralyses Batgirl (who later becomes Oracle following her injury, as DC Comics fans will already know).
But writer Brian Azzarello was keen to give Batgirl more to do in the film, so set about fleshing out her story within The Killing Joke."In the comic, she's there to get shot and then cry in the hospital and to make cocoa. It's not a character. I was like 'How do we approach this? I gotta write some stuff about her in here," he stated at SDCC. The result being the creation of a romantic relationship between The Dark Knight and librarian Barbara Gordon, where the latter assumes the role of Batgirl in order to impress Batman – a thread which didn't go down all that well with DC lovers.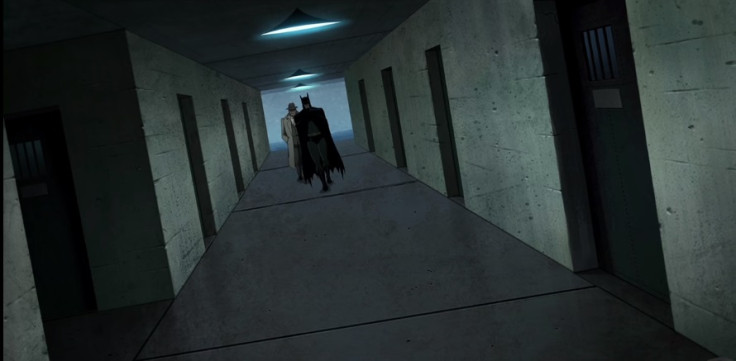 Regardless, Azzarello sticks by the story, suggesting that it gave Batgirl "a character arc" that she hadn't of had otherwise. With another reason being that sticking to just the events of the graphic novel would result in a much shorter running time.
"The similarities had to be within the actual story of The Killing Joke itself. When we first started tearing it apart, we realised really quickly this was about a half-hour tops of really good story," he explained. "Once it's filmed it's only going to be a half-hour and they needed it to be longer. So it was my job to write scenes for The Killing Joke that you realise weren't in the original."
Directed by Sam Liu, Batman: The Killing Joke will be available to purchase on Blu-ray in the US from 2 August. It will be released in the UK on the 8th.
For more entertainment news follow A-List on Twitter @Alistinsider