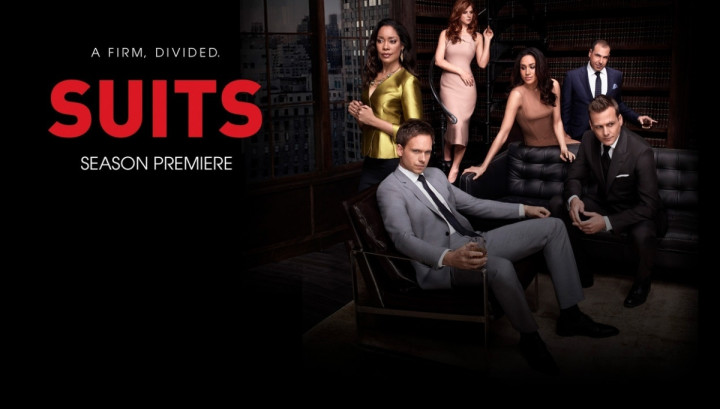 Suits Season 4 premiere episode will air tonight (June 11) and fans will finally get to see how things unfold between Mike and Harvey after the shocking events in Season 3 finale.
The last season's final episode of Suits saw Mike making the shocking decision to leave law for investment banking by accepting Jonathan Sidwell's offer. Fans have been speculating since then if it was just a temporary move by Mike who will eventually, during the course of Season 4, return to law.
Clearly, Mike leaving law will create some major friction between him and Harvey on the legal drama, reports Latin Times.
"It was to set up the expectation that we're still gonna see plenty of interaction between Harvey and Mike -- it's just gonna change their dynamic and make it a little bit more fun maybe," said showrunner Aaron Korsh to Entertainment Weekly.
"Mike was underneath Harvey in the pecking order. Now, externally, you could make the argument that Mike is equal to or above Harvey, but still their personal relationship is not that. So that's gonna be the tension moving forward. His work as an investment banker is gonna be connected to him as a Pearson Specter client."
Korsh also spoke about Rachel's storyline in the new season. According to him, she will struggle with balancing law school and being an associate at Pearson Specter.
"When we jump forward in time, Rachel's juggling working at the firm and being in law school — though given the course we're taking, I don't know how much we're gonna see her in law school in the first part of the season," added Korsh to EW. He also hinted towards a new love interest for Rachel.
Suits Season 4 will premiere on Wednesday, June 11 with an all-new episode at 9 pm ET/PT on USA.
Click here to watch the episode online via live stream.
You can also click here to catch the episode online on the USA Network official website, after it airs on TV.