Summer Sixteen: Meek Mill responds to new Drake single with diss track War Pain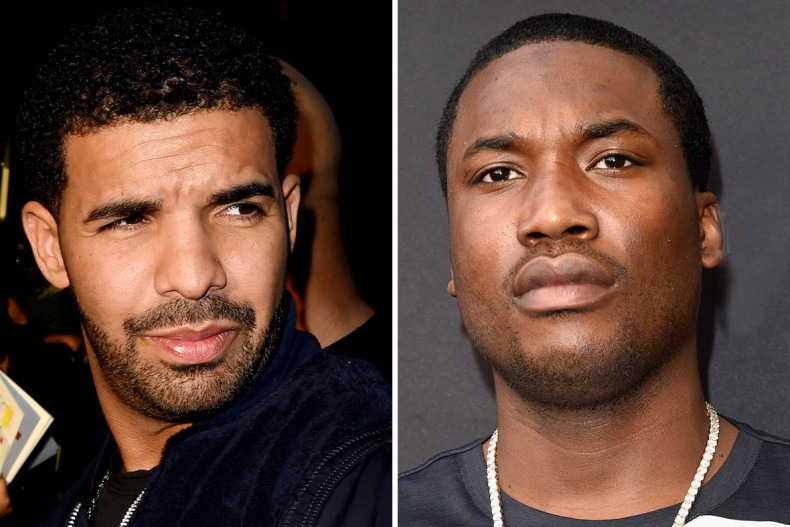 The bitter feud between Meek Mill and Drake has been reignited six months after they first sent hip hop into a frenzy with their war of words. I'ma Boss rapper Meek Mill has released a new diss track in response to Drake's new single Summer Sixteen, yet again castigating his Young Money rival for using a ghostwriter.
Drake, 29, premiered Summer Sixteen on his Beats 1 OVO Sound Radio station ahead of the release of his fourth studio album Views From The 6. As well as dissing US President Barack Obama, the track features the Canadian rapper firing jabs at Meek Mill when addressing their highly publicised fallout in 2015.
Drake raps: "I let the diss record drop, you was staying right below me, n***a/We must have played it a hundred times, you was going to bed/Why would I put on a vest I expect you to aim for the head? I coulda killed you the first time."
In response, Meek Mill has dedicated his new song War Pain to hitting back at Drake's boastful claims of matching Jay Z's success while reiterating the ghostwriting allegations: "See an OVO chain, probably take that s**t... You ain't write it n***a, we caught ya, can't erase that s**t/And you claimin' you Hov now? Why you state that s**t? Man I hate that s**t, n****s be talking out they face/But as soon as you body something they be singing like they Drake."
Fans were surprised by Meek Mill's quick response to Summer Sixteen and direct mentions of the track on War Pain, prompting many to believe that a member of Drake's OVO camp leaked details of the single beforehand. Although possibly joking, Meek Mill responded to the conspiracy theory via Instagram, writing: "The ghost writer told me!"
Listen to Drake's Summer Sixteen:
The feud between Drake and Meek Mill began in July 2015 when the latter criticised the Grammy-winning rapper of employing Atlanta-based rapper Quentin Miller to ghostwrite rap verses for him. The row spilled out into music with Drake releasing the diss tracks Back To Back and Charged Up, while Meek Mill attempted to hit back with his own song Wanna Know.
Summer Sixteen will serve as the lead single from Drake's upcoming album Views From The 6, due for an April release, while War Pain features on Meek Mill's 4/4 mixtape.
Listen to Meek Mill's War Pain: