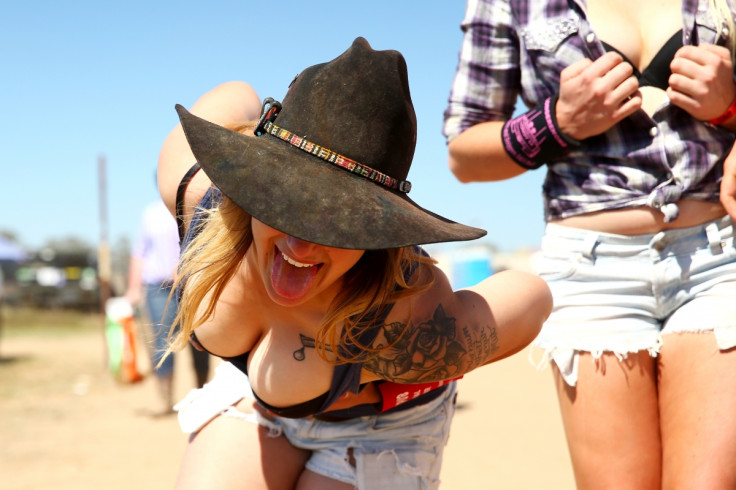 Britain's best breasts: This was the target of a recently launched selfie contest hosted by The Sun. The newspaper announced their "Bust in Britain" competition on Twitter and asked locals to send in bust selfies and be in the running to win the title of the best cleavage of the country along with £1,000 ($1,440) and a photoshoot.
"ARE you the breast of the bunch? We are inviting readers to send in their busty selfies for our Bust In Britain competition," the Sun website posted. Already, a number of buxom women have sent in their entries.
But like most things on the internet, the hunt took a turn for the funny when people decided to stretch the boundaries of the contest's regulations and send in entries to troll the paper. These included some very curvy man-boobs, along with duck faces and smouldering pouts.
And those who couldn't show off their own racks, posted some of famous celebrities like James Cameron, Steven Tyler, Govinda (an Indian actor and politician) and even Mike Myers as Fat Bastard from the Austin Powers: The Spy Who Shagged Me movie.
Now, The Sun didn't specify if the breasts in question were required to be real or fake ones. But a few people opted to show off their natural boobies.
The contest is open till 10 April, following which winners will be announced. Will any of these entries have a chance at that £1,000 prize?