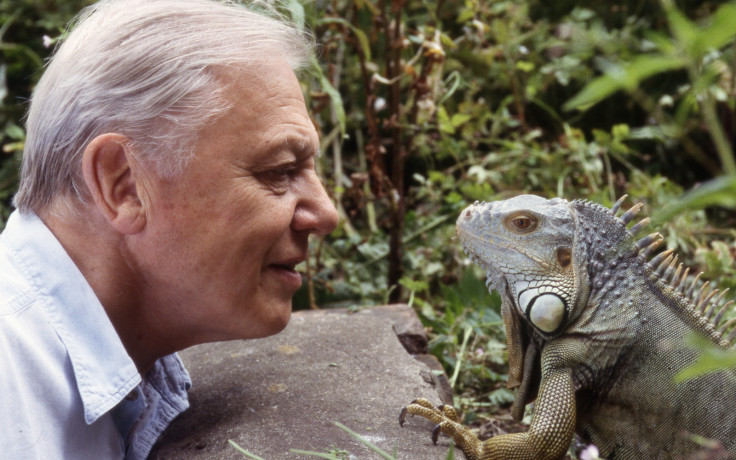 Planet Earth is back. If you're a nature fan, you've probably been anticipating the return of David Attenborough's dulcet tones and epic cinematography that will send ripples down your spine.
Now that series two of the incredible series arrives tonight (6 November), it finally feels like winter. Cups of hot chocolate in front of scrambling pygmy three-toed sloths? Unbeatable.
And sloths take centre stage in the first episode, as we'll encounter one hearing the siren call of a potential mate. But to locate his love he'll have to cross water and climb trees. Being a sloth, he's not too energised about this concept, and completes the task on his own time, and in his own way. The image of the poor thing trying to swim looks like a dumped Ikea rug struggling to stay afloat.
But while the languid furry sloths and nesting albatross enjoy a peaceful existence untroubled by predators, other animals on planet Earth are not so auspicious.
Marine iguanas that reside in the Galapagos Islands are preyed on by racer snakes from birth. Penguins on the Antarctic island of Zavodovski risk being battered against the rocks by tempestuous waves.
The balance between majestic, touching and frightening themes of the series reverberates the unpredictable rhythm and temper of Mother Nature. A ferocious fight between two komodo dragons and the heart-wrenching image of racer snakes chasing new-born marine iguanas will have you cowering behind your sofa cushions as the unlucky ones have the lives squeezed out of them before your eyes. But what feels like a tragedy will be stabilised with the tranquil sequences of what the world has to offer.
A decade on from when the ground-breaking nature show first aired, the new series is simply titled Planet Earth II, and looks as though it will trump the last. Nature shows wouldn't quite be the same without the legendary Attenborough, who is on narration duties throughout the six sacred episodes. It boasts a bigger and better team, and boy, does it show with some of the out-of-this-world shots.
Planet Earth II was filmed in 40 different countries – with each episode focusing on a different environment; islands, mountains, jungles, deserts, grasslands and cities in the likes of Madagascar, Botswana, India, Israel, Kazakhstan and Argentina.
Series Producer Tom Hugh-Jones said: "This time we're bringing audiences a much more engaging experience of the natural world. If you want people to connect emotionally, it's better for viewers to feel like they're down there close, with a wide-angle lens, within the action and seeing things from the animal character's point of view."
Planet Earth II airs tonight at 8pm on BBC1.