Six-year-old Bradley Lowery, whose long battle with cancer touched thousands of people across the globe, has died.
Lowery, who suffered from the rare cancer neuroblastoma, captured the nation's hearts when he became a mascot for Sunderland FC. He later led the England team out at Wembley for a match against Lithuania.
"My brave boy has went with the angels today 07/07/17 at 13:35, in mammy and daddies arms surrounded by his family," his mother Gemma said in a statement on Facebook.
"He was our little superhero and put the biggest fight up but he was needed elsewhere. There are no words to describe how heart broken we are. Thank you everyone for all your support and kind words. Sleep tight baby boy and fly high with them angels," the post read.
Bradley's funeral will be held on 14 July at 11:15 at St Josephs Church in Blackhall Colliery.
A Facebook post by the Lowery family read:
"This is open to everyone who would like to come and celebrate Bradley's life and pay their respects to show him how much he was loved.
"Not everyone will fit in the church but they are having speakers for people to listen to the service outside and people can line the streets if they wish to do so. They will then be having invite only private ceremony at a crematorium.
"The family have requested for no media to be there unless they are not working and attending to pay their respects."
Mourners attending the funeral have been asked to wear colour football shirts to celebrate the six-year-old's life.
At the end of June, Gemma Lowery revealed that Bradley had just weeks to live after 'tumour-shrinking' treatment was unable to stop the cancer from spreading.
Bournemouth striker Jermain Defoe broke down in tears at a press conference on Thursday (6 July) when asked about Bradley, whose dream came true when he met his football hero and became the Sunderland mascot, Defoe's former club.
"I speak to the family every day. I was with him a few days ago and it was tough to see him suffer like that," the England international said tearfully.
"He will always be in my heart for the rest of my life. There isn't a day that goes past when I don't wake up and check my phone or think about little Bradley. His love is genuine and I can see it in his eyes when he looks at me," he continued.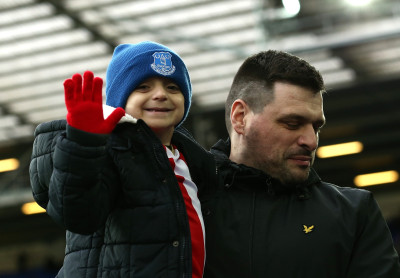 In a statement, Sunderland FC paid tribute to the little boy's "fortitude beyond his years that humbled us all" and described him as a "true inspiration".
"Bradley captured the hearts and minds of everyone at our club with his indomitable spirit, tremendous courage and beautiful smile, which could light up even the darkest of rooms," the statement read.